Justice for victims in crime without criminals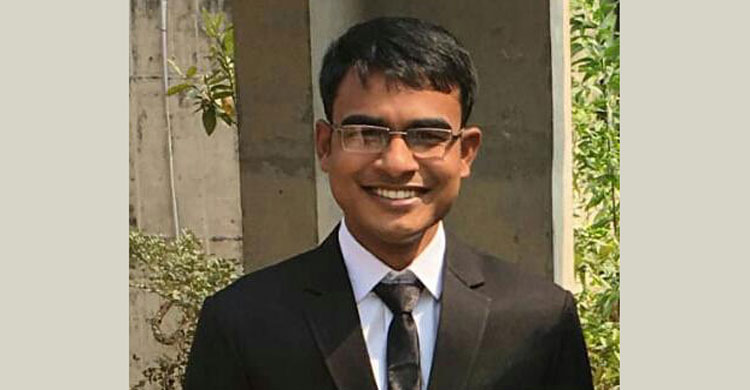 Md. Sobhan Ali:
In criminal justice system, there is a principle that several guilty persons should escape than one innocent person suffer. It implies the degree of caution at the time of inflicting punishment. The question is, how much caution is it necessary for this? This degree of caution or standard of proof in criminal cases, according to a principle, is beyond reasonable doubt, that is to say, one's guilt must be proved beyond any reasonable doubt.
For these principles, right to be presumed innocent until proved guilty has been declared as one of the human rights by article 11(1) of UDHR and Bangladesh is trying to ensure this right in almost all of its criminal trials. It is undoubtedly a positive practice towards ensuring justice for accused.
Now come to the point of justice for victim in a criminal case. Generally, justice for victims is ensured by giving punishment to the accused. But what if every accused of a criminal trial is acquitted only because that their guilt is not proved beyond any reasonable doubt? What will be the justice for the victim, then?
Once a cow of an old woman was stolen and she lodged a complaint in court. The magistrate concluded the case and declared, "As the guilt of the accused has not been proved beyond reasonable doubt, I therefore, for the sake of ensuring justice declare the accused not guilty and acquit him." The woman then told, "I understand that you have ensured justice. But where is my cow?" Apart from this common story, there are a lot of real examples in Bangladesh where all accused were acquitted only because of lack of evidence or no accused were even identified, though the offence had actually been committed. In 2017, all accused were acquitted from the mooted murder of Abu Bakar case and the victim's family even lost their opportunity to appeal because of being informed about the judgement after eight months when national dailies published the news in the title "No one killed Abu Bakar". No one killed Morshed in Lakhsmipur, Bakul in Khustia and so on. The most recent event is the acquittal of Sheikh Zahid who was the only accused of that case. Irrespective of Sheikh Zahids 20 year staying in condemned cell, the only accused of that case has been acquitted though it has been proved that his wife Rahima and daughter Reshma was actually murdered.
Being a follower of adversarial model, criminal justice system of Bangladesh predominantly endeavors to ensure justice for accused. Every time when all accused are acquitted or no accused are even identified, victims get nothing but an extremely disappointed face.
Though some guaranteed rights of victims are violated they do not get any remedy simply because of having no criminals as they had lost nothing, meaning justice is not being ensured for the victims.
But, according to article 8 of the UDHR, everyone has the right to get an effective remedy in violation of their guaranteed rights. Bangladesh has adopted this notion by its constitution. According to article 31 of the constitution of Bangladesh, it is the duty of the state to prevent all kinds of crime and, if fails, state have to provide proper remedy meaning justice to victim even in where no criminals are found.
Now the question is, how can the justice for such kinds of victim be ensured? Considering justice as paying due, it is not possible to ensure absolute justice for any victim but proper justice. It may be ensured by providing an opportunity for healing, reparation and reintegration. According to Declaration of Basic Principles of Justice for Victims of Crime and Abuse of Power, 1985, justice for victims can be ensured by state through ensuring access to justice and fair treatment, restitution of the rights violated, providing compensation to the victim or his family and assisting medically, psychologically, socially and with necessary materials. So, in criminal cases where no criminals are identified, state can endeavor to restitute the rights and, if not possible, it can provide compensation to the victim or to the victim's family.
Though Bangladesh has not ratified the  Declaration of Basic Principles of Justice for Victims of Crime and Abuse of Power,1985, according to the decision of Professor Nurul Islam v Bangladesh, Supreme Court of Bangladesh can consider and apply non binding instrument for application and interpretation of domestic laws.
Unfortunately, scope for restitution and providing compensation to victim in case of acquittal of all of the accused in a case is neither directly available in constitution nor in any other domestic laws. Though there are some provisions for compensation for victims in section 545 of the Code of Criminal Procedure,1898, section 15 of the Nari o Shishu Nirajatan Daman Ain, 2000, section 16 of Paribarik Sahingsata Ain, 2010,  and in some other laws, compensation is available only if there is provision for fine for that specific offence and accused are convicted with fine. Compensation is paid only from the fine imposed on the convicted.
In India, according to article 21 of the Indian constitution, providing compensation to victim is a constitutional mandate. Besides, they have amended the Code of Criminal Procedure, 1898 in 1973 and 2008 to provide compensation to victim whether there is any accused or not, whether they are convicted or not and even whether there is provisions for fine or not.  Nepal has enacted the Crime Victim Protection Act, 2018, UK enacted Criminal Injuries Compensation Act, 1996 and USA enacted Crimes Victim Rights Act, 2004 in this regard.
In BNWLA v Govt of Bangladesh, Supreme Court of Bangladesh opined that government should take steps for enacting victim and witness protection law. Besides, in 2007 Law Commission of Bangladesh had made a draft of victim protection law and advocated for enacting laws for ensuring justice for victims. So, it is a crying need for Bangladesh to amend the almost 150 years old criminal laws and enact an exhaustive law for ensuring justice for victim even where there are no accused or no convicted of a actually committed offence.
Md. Sobhan Ali: A fourth-year student of Law at the University of Chittagong. E-mail: sobhanali929@gmail.com
---