Centre for Legal Dialogue Begins the Journey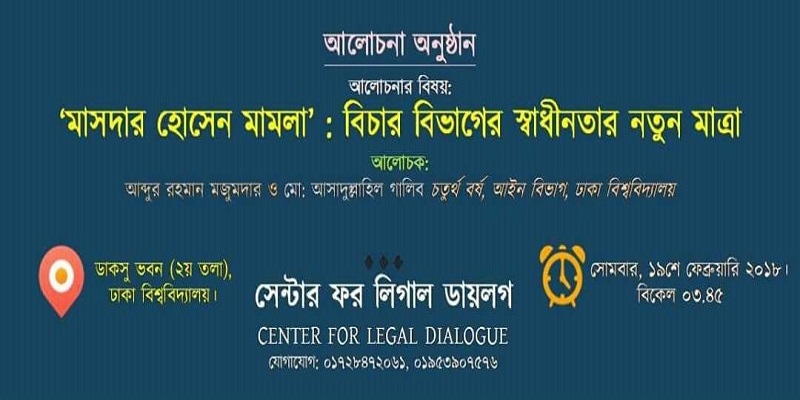 Raihan Rahman Rafid
Centre for Legal Dialogue organized its very first event on 19th February 2018. Under the title "Masdar Hossain Case: New Benchmark in the Independence of Judiciary", the program addressed the Independence of Judiciary and Separation of Power in Bangladesh.
The discussion was held at Dhaka University Central Students Union (DUCSU), University of Dhaka, attended by a good number of students of different academic backgrounds, and many law enthusiasts.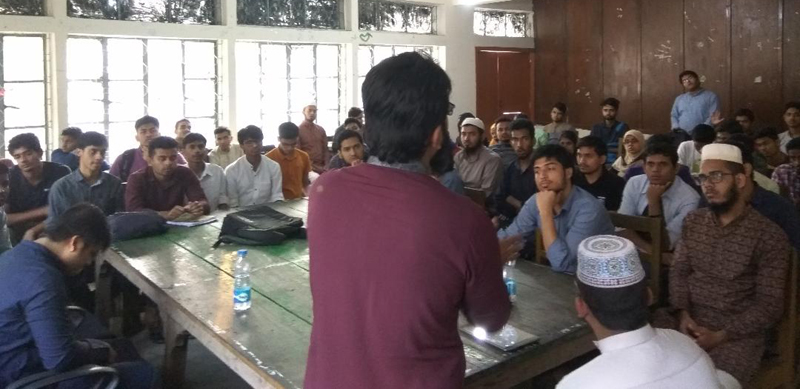 Two keynote speakers of the discussion were Abdur Rahman Mazumder and Asadullahil Galib. Both the speakers are undergraduate law students at the Department of Law, University of Dhaka. Mohammad Golam Sarwar, lecturer in Law at University of Dhaka, graced the inspiring event as the Chief Guest.
Abdur Rahman Mazumder briefly discussed on the history of the judicial system in Bangladesh and the development of the establishment of a legal system in this subcontinent and later in Bangladesh, while Asadullahil Galib shed light on the Masdar Hossain Case. He summarized the observations in the judgment and the aftermath. They maintained an interactive environment throughout the discussion and illuminated the attendees.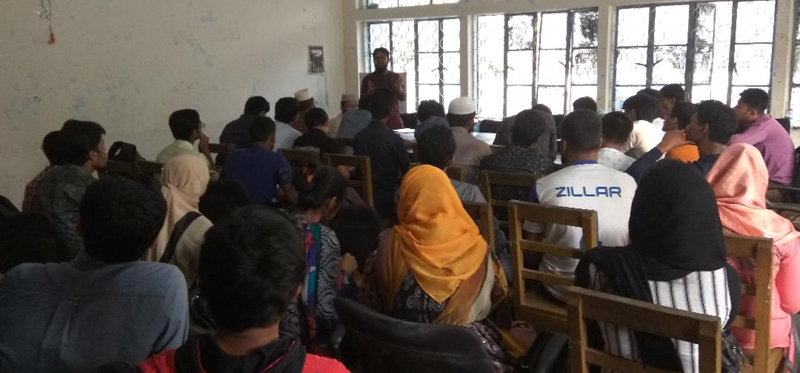 Center for Legal Dialogue (CLD), is an initiative by some high-spirited law students of Dhaka University, which is run solely by a student executive body. The organization kicked off their activities with the eventful discussion on a highly important legal issue. The members of the body includes Abdullah Al-Muti Asad, Fahim Mahmud, Toki Ashraf, Abdur Rahman Mazumder and Asadullahil Galib; all of them are currently fourth year law student pursuing LL.B.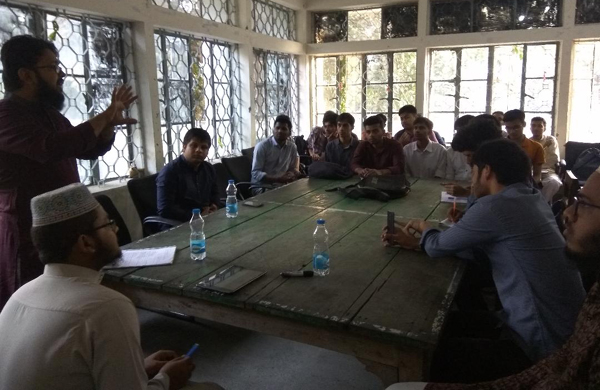 Abdullah Al-Muti Asad shared the ideas and motivations behind the inception of CLD. He thinks that, there is barely any popular platform for law students to voice their perspective and views in Bangladesh, although this young generation would produce the future leaders of tomorrow. This very thought motivated the five energetic law students to step up and do something contributing to the society and for the fellow law students as well.
"Our motto is to hold analytical discussions i.e. dialogues on law and related subjects and issues. That is how we want to start a culture of interaction on legal and contemporary issues", said Fahim Mahmud, one of the members of the executive body of CLD.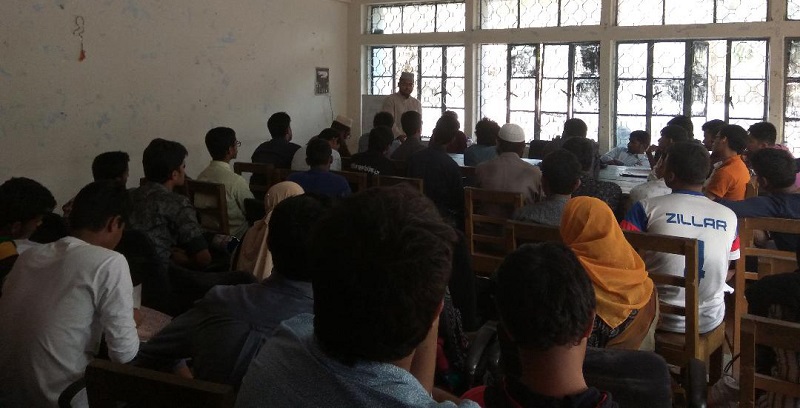 Center for Legal Dialogue aims at organizing such discussions once every month and to provide with a scope of exchanging knowledge between students of diverse disciplines.
Writer is a student of law at University of Dhaka. He can be reached at fb.com/RR.Rafid or raihanrrahman@gmail.com
---