Evidentiary Value of Confessional Statements before and after 'Further Remand'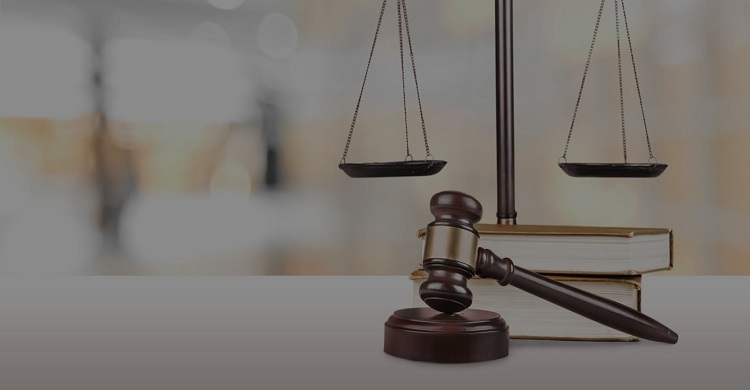 Rajib Kumar Deb: 'Further remand' and evidentiary value of confessional statements before and after further remand have been subjects of an intense debate since the Code of Criminal Procedure, 1898 (hereinafter CrPC) and Evidence Act, 1872 (hereinafter EA) prescribe no explicit provisions in this regard. Detention in police custody, popularly known as remand, is to authorise the interrogation of an accused in police custody by the competent magistrate and further remand is subsequent authorisation after allowing the previous remand. Confessional statement (hereinafter CS) is the statement made by an accused to a competent magistrate during investigation or at any time before the commencement of trial. This commentary seeks to examine the law points on 'Further Remand' and assess the evidentiary value of CS, made before and after further remand.
Circumstance may arise where an accused who has been taken to remand gives a CS. In such a case, if the prosecution again prays for remand of the same accused, can 'Further Remand' be allowed? Secondly, if the accused again gives CS, how far are both CS, before and after further remand admissible? Lastly, how will the trial court evaluate the evidentiary value of both CS? An attempt is made in this write up to get the best answer to the questions.
The law on detention, adopted in section 167 of CrPC, provides guidelines on how remand is to be given. But this law makes no words, either explicitly or implicitly, with regard to 'Further Remand'; nor has any guideline from the apex court, as thereof, yet been made in any case for the settlement of this question. A critical analysis on the question of 'Further Remand' may be summarised as follows:-
Firstly: – the terms 'time to time authorize the detention' and 'for a term not exceeding fifteen days in the whole' used in section 167 (2) of CrPC comprehensibly indicate time to time detention with maximum limit of 15 days where the magistrate may allow 'remand' at different times, one after another, considering the maximum period (15 days).And this sphere of time, construing more period of remand forms the basis of validity of 'further remand'.
Secondly:- it is sometimes apprehended that CS may be the possible result of further remand and in that case, further remand, if allowed, may motivate the police to make out an impressive CS having an artificial link to the voluntariness of the accused. Moreover, the accused should be given due precautions as mentioned in section 164 of CrPC. So, further remand cannot be used to pressurise a detainee to make a confessional statement.
Thirdly: in a case where a CS has been made after the first remand, if any new information as to the occurrence is brought out by the same accused thereto, and this new information is believed to be well founded, there arises the necessity of recovering the new information. Then there must have, for the sake of investigation, urgency to allow further remand of the same accused.
Fourthly: – it is argued that 164 requires the accused to be asked 'whether [they]will make confession or not' with the assurance that they shall not be sent to police custody. This question is believed to be a legal obstacle for allowing 'Further Remand' on the ground that the accused has already been committed not to be sent to police custody. But unfortunately, this type of pre-cautionary question is ill practiced.
Hence, based on the grounds mentioned above, it will not be wrong to say that 'Further Remand' of the same accused may be allowed.
The combined effect of section 5 of Oaths Act, 1873 and section 3 of EA says that CS is a document within the meaning of section 74 of EA. As such where CS, having the status of document, is made by the same accused before and after further remand, it may involve issues as to whether there is any contradictory statement or information gap between the two and what should be the principle to consider their admissibility. Now attempt is made to evaluate how both CS, before and after further remand, may be evaluated in the light of the principles as adopted in the CrPC and EA.
Section 5 of EA sets up the principle 'relevancy of facts' where evidence may be given in fact(s) in issue and on matters declared to be relevant from section 6 to 55.Of them, the law on admissibility of confession enumerated from sections 24 to 30 EA empower the trial court to test the relevancy of CS, before and after, further remand on two grounds:
Whether the statement has been recorded in accordance with procedure
Section 164 of CrPC prescribes the procedure of asking pre-cautionary questions and taking pre-cautionary measures as well as following the manner as made in section 364. In this regard, the provisions of rules 74, 78, and79 of Criminal Rules and Orders, 2009 are also relevant. Accordingly, the trial court may test the authenticity of all CS for their use as evidence separately, to evaluate whether proper procedure has been maintained.
Whether the statements are voluntary and true
Sections 24 to 30 of EA prescribe the circumstances to consider CS to be voluntary and true. According to section 28 of EA, if impression appeared in the making of confession caused by any inducement, threat or promise referring to the charge has fully been removed, and according to section 29, if there appears no circumstance of gaining any advantage or avoiding any evil of a temporal nature even made under a promise of secrecy, or in consequence of a deception, the trial court may draw inference of such a confession to be relevant and admissible. According to section 27, information to police upon which recovery has been made may be relevant if the recovery has been proved by the witnesses in whose presence it was made. Hence the trial court may draw inference of so much of the information discovered from either of both the CS of which the discovery has been proved by reliable and acceptable evidence. Section 30 enables the trial court to take into consideration the confession of a co-accused to determine whether the accused persons are guilty or not. The principle, as enumerated in section 114 (b) of EA, empowers the court to presume that testimony of an accomplice is unworthy of credit, unless he is corroborated in material particulars. However in section 133 of EA, it is provided that an accomplice is a competent witness against a co-accused and a conviction is not illegal merely because it proceeds upon uncorroborated testimony of an accomplice.
In view of section 80 of EA, if the trial court is of opinion that both CS, before and after further remand, have been taken in accordance with law and purported to have been signed by the magistrate, they shall be presumed to be genuine and the circumstances under which they were taken are true.
The combined effect of sections 3, 5-16, Section 32(1), and 156 of EA sets up the principle of how circumstantial facts are to be given in evidence. If the trial court finds that a statement in either of CS has reasonable explanation and corroboration and is supported by reliable and acceptable evidence, it may presume existence of the same, even when it has not been stated in the other CS.
It will be better to mention the interpretation of evidentiary value of CS before and after, 'further remand' in the most talked about Shajneen murder case (70 DLR (AD). Here the principle accused, Shahid, made two confessional statements, introducing a new story of 'bathroom incident' in the second one and thereby implicating himself and four other co- accused. Upon assessment of the two confessional statements in view of the circumstantial evidence adduced in the instant case, the AD interpreted that the 'bathroom incident' has not been corroborated by any reliable and acceptable evidence, rather the second confessional statement has been made at a belated stage. Moreover, the accused at the stage of the court's power to examine him during the trial gave statement only implicating himself and retracting the 'bathroom incident,' Thus, the second confessional statement is not voluntary and true and has no evidentiary value at all.
To conclude, the critical analysis as made thereof would facilitate the court concerned to evoke its reliance to provide legitimacy and a more solid ground for the 'Further remand' and evaluation of the evidentiary value of CS made as its result.
The writer is the Senior Judicial Magistrate, Cox's Bazar
---