Tort Law Remedies on Road Accident, Before and After Enactment of New Law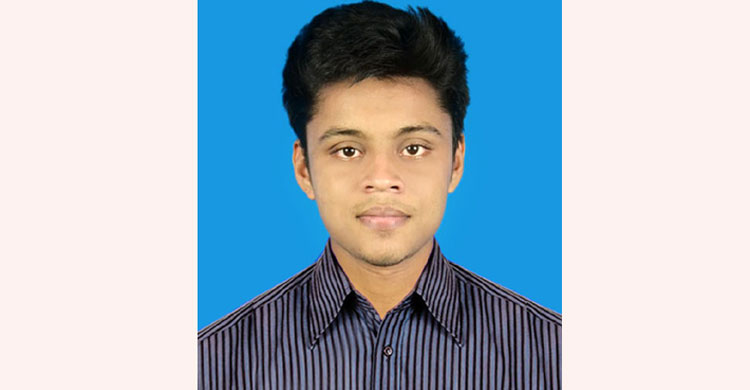 Shahriar Islam Shovon: Road accident is a common phenomenon in Bangladesh. Now-a-days, more than 21 people lost their lives on roads everyday (January 12, 2020, The Daily Star) and the rate of accidents increasing day by day. Motor Vehicles Ordinance played an important role as a safeguard for the victims as well as ensuring the pecuniary damages since 1963. The Road Transport Act, 2018 has passed on 8th October for modifying the Motor Vehicles ordinance, 1963. In this regard, the question is how much successful the present law is?
According to Motor Vehicles Ordinance, 1963 section-119(1) motor vehicles owner have to pay compensation if there is no insurance or inadequate insurance because there is 'no fault liability' of the owner. According to section- 127 of Motor Vehicles Ordinance, 1963 for claiming compensation there was a tribunal named 'Motor Accident Claim Tribunal'. Hence, it was easier to get compensation for a victim through the court. The eligible person could file a suit according to Motor Vehicles Ordinance, 1963 (section- 128).
We can mention another legislation here that is, Fatal Accident Act, 1865. According to section 1(A), Fatal Accident Act, 1865, the family of victim may suit for compensation. Every suit shall be for the benefit of the wife, husband, parents and child, if any, of the person whose death shall have been caused by wrongful act. Section 1(A), of the Fatal Accident Act, 1865,compensation awarded for loss of dependency.
In criminal law, the victim cannot get any compensation but in a tort case, there have adequate scope to get damages.If a claimant who suffers losses or harms and it comprises the psychological distress, financial losses, injuries, defamation, privacy and many other things and people have enough scope to seek reward for victims' losses under tort law.  The prevalence of tort law is high in foreign countries. Victims may discover stability of mind if the punishment of accused person is confirmed, but ultimately there is no solution to the victim's loss. But the victim's compensation is guaranteed through tort law. Tort law is also used in Bangladesh. We can also can mention here a tort law principle by which a victim can also get compensation for road accident.There is a principle of tort law named is 'Vicarious liability' where one person is held liable for the torts of another, even though that person did not commit the act himself. It's certainly a common form of vicarious liability when employers are held liable for the torts of their employees that are committed during the course of employment. The concept of vicarious liability was reflected to the aforesaid laws and some of our decided suits which ensure compensatory justice. In the 'Catherine Masud and Ors. v. Md.Kashedmiaa,ndOrs. 70 DLR case, Tareq Masud along with 9 others was return from Manikganj to Dhaka in a micro bus. On the Dhaka-Aricha highway, a clash took place between a micro bus and 'Chuadanga Deluxe Paribahan'. As a result of accident, five passengers died on a spot. Various issues were taken into consideration in that case. Roughly drive, departed license of the car, compensation for irreparable loss to the family of Tareq Masud etc, the driver and with helper were liable for the accident. Not only the driver and helper but also the owners of the Bus Company were also vicariously libeled because of their master servant relationship between driver and the owner. 'Vicarious Liability' term which is mentioned in Motor vehicle Ordinance, 1963. In another suit 'Bangladesh Beverage Industries Ltd v.  Rowsan Akhter (69 DLR 129). Mozammel Hossain Montu who was a journalist, news reporter, broadcaster and a poet. While he was crossing the road after having purchased one packet cigarettes on December 3, 1989 and from the wrong side a car hit Mr. Montu and fled away. He was taken to hospital but could not be rescued. Mr. Montu was approximately 44 years and he had two minors' sons, wife, brother, sister, In this case two tort law principles were reflected, one is "master- servant relationship" between driver and the Company and another is,` Nam qui facit per aliumfacit per se' it means "an act through another is deemed in law to do himself".  Although the accident occurred by the driver. Bangladesh Beverage Company is also vicariously liable. Some issues considered by the judges,
Loss of conceivable learning
Restrained of father's affection, care.
Loss of post retirement earning
Loss of father's will
Damage for premature death.
By following this issues judges fixed up 2 (Two) crore taka as a compensation for the family of Montu Mia. Mainly servant acts on behalf of master.Our previous laws regarding safe guarding road accident was some extend covered the compensatory justice so effectively.
For modifying Motor Vehicle Ordinance Road Transport Act, 2018 has passed. However, present law is some extend complex and missing some positive sides of the previous legislations. According to road Transport Act, 2018 chapter-9 includes right to apply for compensation titled 'Financial Assistance Fund'. In this regard, the term 'financial' is more questionable because 'Fund' and 'compensation' is not same at all. Maximum member of board of trustee is governmental and for claiming compensation victim have to apply first, then the member of the board will decide the amount. Unfortunately, there is no expertise who fix or calculate the damages. (section-54).
This Act is apparently failed to ensure the feasibility of getting compensation because of some complex procedures of Road Transport Act, 2018. By this Act, a victim may appeal if he unsatisfied with governmental judgement. According to Road Transport Act, 2018 section- 61(4), for claiming compensation no one can file sue in a civil court. In this regard, people will not be interested to sue under tort law. In Bangladesh it's easy to pass new legislation and thereafter forget to implement the law properly. Road Transport Act, 2018 failed to fulfill its original purpose. If this continues, people will be less attracted to the tort law day by day. In this context, it is very important to amend the Road Transport Act, 2018 as soon as possible.
Shahriar Islam Shovon: Student; Department of Law & Human Rights, University of Asia Pacific 
---