Rights of Older People: Need Proper Care of Law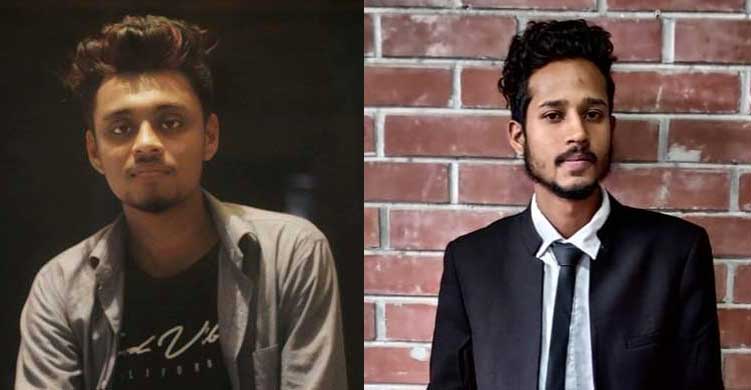 Shahriar Islam Shovon & Md. Robin Ahmed: Various international guidelines for the well-being, dignity, development, and realization of human rights of older persons have been initiated by the United Nations. Many developed and developing countries tried to pay attention to develop social support programs by UN standards. Older persons who are mentioned as senior citizens deserve more attention and proper care not only from the State but also the society. Unfortunately, their rights are not being ensured properly in our country. The main problem is that policy and that the laws in place are not properly implemented.
For ensuring the rights of older people, the government already took a few initiatives for older people. The pension system, retirement benefits, Social Safety Net (SSN) programs are the major initiatives. The Old Age Allowance (OAA), the Allowances for the Widow, Deserted and Destitute Women, the Vulnerable Group Development (VGF) are the initiatives that are included in SSN program. However, a vast number of people don't get this benefit and the maximum are remain outside of these programs. From the government sector elderly people, those who were in the government sector get pension after their retirement. But it's a matter of sorrow that, the worker of the private sector and migrant older workers do not receive any pension. Thus, it is so much challenging for most of the elderly in financial issues. The existing social security programs are not fit for overcoming this issue.
In 2013, The National Policy on Older Persons was formulated, the policy is a positive initiative but unfortunately due to lack of a specific legal framework this policy is not implemented yet. Moreover, not only the service provider but also authorities are not aware of the policy. There is no doubt that the elderly people are not getting public transport facilities, residential establishments, separate healthcare at the grassroots level, and other infrastructure in hospitals, airports, buildings and different recreational places, and other facilities which are mentioned in the policy.
The Maintenance of Parents Act was successfully enacted in 2013 for giving maintenance to parents by the children. There was no specific law to bring any legal action if parents are violated but after enactment of this Act, they can ensure their rights. The Maintenance of Parents Act 2013, can be considered as a milestone for ensuring the rights of elderly people. Elderly people are protected by this Act which ensures the right to food, cloth, shelter, medical facilities for parents and grandparents (sections 2 & 4). The children are responsible to bear maintenance in the case of separate living of the parents. (sec 7). The female and male children are also responsible to bear the maintenance of their parents under this Act. According to section 3 of this Act, no children shall compel their parents to live in parent's care or any other place against their will and the offenses are cognizable, bailable, and compoundable.
There is no doubt that the maintenance Act is a safeguard for parents but the Act does not provide for the maintenance of adoptive or childless parents. So, if step-parents or adoptive parents face any problem regarding this issue they do not get any advantages from this Act because this Act does not include that adoptive and step-parents are not mentioned. By whom and how 'reasonable amount of money' is to be paid by children for parents' maintenance this is not mentioned. But in India, section 5 of the Maintenance and Welfare of Parents and Senior Citizens Act 2007 incorporates accurately and according to this Act, step guardians of children will able to get maintenance. For supporting elderly parents, the court may arrange children according to this Act under section 5(2). Unfortunately, the Parents Maintenance Act, 2013 of Bangladesh does not have any kind of these provisions, under the Act the Rule has not yet been formulated.
But it's a matter of joy that the Ministry of Social Welfare In 2017 prepared a draft named Development of Older Person Act (Draft) was prepared under the Ministry of Social Welfare. Ensuring facilities such as food, clothing, communication, and treatment for the increasing number of older persons are the main objectives of the draft law which should be ensured. Present demands of the elderly and execution of national policy should be enacted in the new draft law. For achieving the Agenda 2030 for Sustainable Development of all citizens including the elderly need proper care so that they can pass their later life with respect, dignity, and peace and can enjoy their rights genuinely.
Shahriar Islam Shovon & Md. Robin Ahmed: Department of Law & Human Rights; University of Asia Pacific 
---