Analysis of Bail: laws and practices in Bangladesh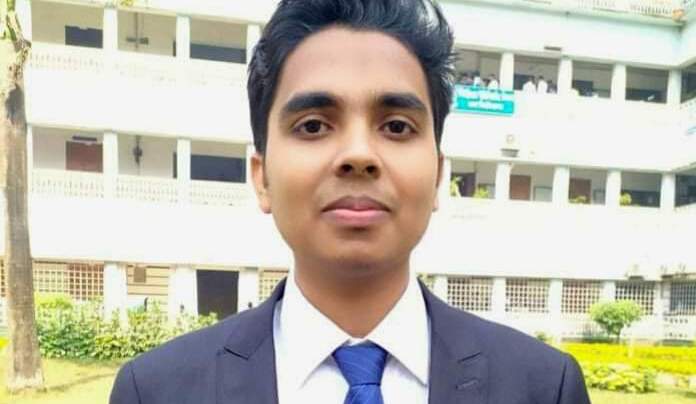 Soeb Aktar:
Introduction:The institution of bail like any other branch of law has its own philosophy. The concept of bail can be traced back to 399 BC, when Plato tried to create a bond for the release of Socrates. The modern bail system evolved from a series of laws originating in the middle-ages in England. Once Bangladesh was a part of British rule and then Pakistan rule. To analyse the bail laws in Bangladesh to some extent background of bail law has to be discussed.
Bail law in Indian Sub-continent:
The system of bail was also in use to some extent in ancient period in India to avoid pre-trial detention. Kautily'sArthasastra also advocated speedy criminal trial. The bail system was also prevalent in the form of Muchlekha, a personal bond and zamanat. With the advent of British rule in India, the common law rule of bail was introduced in India and got statutory recognition in the Code of Criminal Procedure 1898.[1]
Philosophy and object of bail:
Historically even before the Statute of Westminister in 1275, the persons facing criminal charges were separated as either bailable or non-bailable based on custom. The reason of release in those times were not necessarily the reason we cite today. For example, release to personal sureties were often desirable in 13th century in England due to lack of jail and the process of suretyship was designed to continue to exert control over a defendant beyond incarceration. It was later in America that the right to release began finding its foundation on the concept of liberty and freedom.[2]
Meaning of Bail:
The word bail has nowhere in the Code of Criminal Procedure 1898(hereinafter used as CrPC) been defined. But the code has defined bailable and non-bailable offences under section 4(1)(b) of CrPC. Bailable offence has been defined to mean any offence which is made bailable by any law for the time being in force and non-bailable means any offence other than bailable.
There is no provision in CrPC which gives comprehensive definition of bail. Etymologically, the word bail has been derived from the French old verb bail or having meaning of 'to deliver' or 'to give'. Another view is that the word is derived from Latin term 'Bajalure' which means to bear burden.[3]
Classification of Bail:
In a general sense bail can be divided into two categories:
Bail before arrest (under section 498 of CrPC)
Bail after arrest (under sections 496,497,169 etc)
Bail before arrest: Before amendment of CrPC in 1982, there was specific provision on bail under section 497A. But now anticipatory bail is exercised under section 498.
Bail after arrest: This type of bail is also divided into two categories (a)bail in bailable offence, (b)bail in non-bailable offence. Later part of this paper I will try to disclose this classification in detailed.
Laws regarding Bail:
Chapter XXXIX of CrPC 1898 generally talks about bail in Bangladesh. Besides there are some special laws which also provide procedure for bail. Sections 496,497,498 and 499 are the main provisions regarding bail under CrPC. Convicted person can apply to the trial court and HCD for bail after pronouncement of judgment pending the appeal under section 426(2A) and 426(2B) respectively.Again, under section 169, officer in charge of police station can release an arrested person on executing bond with or without sureties.
Analysis of section 496:
The provision of this section is mandatory in nature and the court or the O/C of police station, as the case may be, is duty bound to release the person in custody who is accused of bailable offence provided that he is prepared to give it.
There is admittedly no provision in the code permitting cancellation of such bail under section 496. But this is not the only provision, HCD can cancel this type of bail under section 561A of CrPC if it thinks necessary for the ends of justice.
Analysis of section 497:
A closer look of this section reveals that non-bailable offence can be divided into two parts:
Offences for which bail shall not be granted if reasonable grounds are there.
Offences do not fall into the prohibited clause.
If the court is satisfied with the materials produced before it that the offence is of such nature that suspicion arises against the accused and the punishment for such alleged crime is punishable with death or imprisonment for life, the court shall not grant bail. But if the reasonable grounds to believe are not there or the accused is woman, sick, or child the court may grant bail.
Granting bail under this section is not as of right. It depends on the discretion of the court.
Reasonable grounds' interpretation:
Appellate division in a case held that reasonable ground can't be understood only on the crimes being non-bailable offence.[4] The term reasonable grounds as used in section 497, there must be some grounds in existence to connect the accused person with the crime alleged. Only FIR can't be a measure for not granting bail.[5] In another case, the accused was kept in jail only on the ground that the allegation being non-bailable offence punishable with death. Appellate division held that there is no legal compulsion to keep the accused in jail if the alleged offence is punishable with death unless reasonable grounds exist to disclose their complicity.[6]
Practice of section 496 and 497:
In the case of Mia Nuruddin Vs. The State[7], the HCD refused to enlarge bail on bailable offence on the ground that the offence is serious in nature. But the statute regarding bailable offence is clear and the accused is given the right to bail. The court under this section is duty bound to grant bail and the appellate division set aside the order of HCD.
Imposition of condition in bail order:
Dr Sarkar Ali Akkas in his book 'Law of Criminal Procedure'[8] said that a person arrested in a bailable offence no needless impediments should be placed in the way of his getting bail. Condition for getting bail is considered as denial of bail in the case of Kesheb Narayan Vs State.[9]
A condition was imposed by the court that the accused shall not go outside the town. In this case the HCD held that such condition can't be given as section 499 does not give the court such power.[10] District judge granted conditional bail on the deposit of cash money to the court but HCD declared that neither section 499 nor section 513 give the court the power to impose such condition.[11] Granting bail on the condition of payment of fine imposed[12] and withdraw of a civil suit against the accused has been declared void and illegal.[13]
Condition submitted by the accused:
Court can't impose illogical and unreasonable condition from its own and in the same time court can't grant bail accepting the condition submitted to the court by the accused as well. In the case of Abdus Sukur Vs. State, the accused petitioner himself submitted a condition to the court for getting bail but the upper court declared that the court is not competent to accept such application.[14]
Section 498 and anticipatory bail:
The power to direct bail or reduction of bail of HCD or sessions judge is under section 498. This section is the inherent power of the court and under this power court may give anticipatory bail. In the question of jurisdiction of the superior court, where two courts have concurrent jurisdiction, the principle is that in the absence of special circumstances the superior court should not entertain such application until the inferior being first moved.But in the case, State Vs. Abdul Wahab Shah Chowdhury[15] Appellate Division held that it is expected that the extraordinary relief would receive a mature consideration free from any kind of pressure which may not be possible at the level of the Sessions Judge. Moreover, such prayers were always few and far between which the High Court Division had to deal with. Under section 498, the power of HCD is wide and under some special circumstances it can grant bail without the accused being surrendered to the magistrate court.[16]
A bail in anticipation of arrest is termed as anticipatory bail. A person is entitled to be released on bail when he is arrested. After the omission of section 497A, anticipatory bail has been practiced under section 498. Though the HCD and session judge have concurrent jurisdiction, appellate Division opined HCD as competent forum for anticipatory bail and one can go directly to HCD for it.
Conclusion:
Under a constitutional system, it provides and promises social equality and justice to all of its citizen. Deprivation of life and liberty of an accused shall have to be exercised in a way that no mis-use of law is occurred. Unnecessary impediments and condition on bail, as observed above, are declared illegal by the Supreme Court of Bangladesh in many cases. Bail provisions and procedures have to be exercised in the manner prescribed by law and the principle established by the Supreme Court, otherwise constitutional rights of the accused may fall in danger.
[1]Prakash Chandra Agrawal, "Law relating to bail in India: A study of legislative and judicial trends", International Journal of Law, Volume 2, Issue 4, July 2016, Page No. 28-30
[2]Timothy R. Schnacke, "Model bail laws: Re-drawing the line between Pre-trial release and detention"<https://university.pretrial.org/viewdocument/model-bail-laws-re-drawing-the-l>last accessed 23 May 2021.
[3]Prakash Chandra Agrawal, "Law relating to bail in India: A study of legislative and judicial trends", International Journal of Law, Volume 2, Issue 4, July 2016, Page No. 28-30
[4] Shaikh Shahidul Islam Vs State, 44 DLR 192.
[5]Ibid
[6]Sree Kalyn Kumer Vs The State, 40 DLR AD 290.
[7]66 DLR AD 290
[8]Dr Sarkar Ali Akkas,"Law of Criminal Procedure", AnkarPrakashan, Dhaka, page 245.
[9]AIR [1985] SC 166
[10]Abdus Sukur Vs State, 25 DLR 119.
[11]Ibid
[12] AHD Siddique Vs State, 45 DLR AD 8.
[13] Md Rafiqul Islam Vs State, 27 BLD 131.
[14]25 DLR 119.
[15] 51 DLR(AD) (1999) 242
[16]Taslima Nasrin Vs. Md Nurul Islam, 1994 BLT 164.
Writer: 3rd year LLB Honours, Department of Law, University of Dhaka.
---