Comparative study between Environment Court and other model Environmental Courts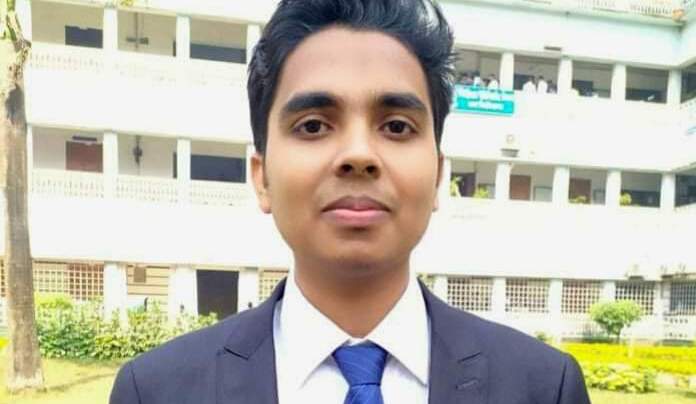 Soeb Aktar:
Introduction:The world has come to recognize that good environmental governance is fundamental to achieving sustainable development. Principle 10 of Rio Declaration 1992 speaksthat effective access to justice and administrative proceedings, including redress and remedy, shall be provided.[1]Agenda21 of Rio Conference in 1992was designated to integrate the goals of continued economic development and environmental protection.[2]
There are so many international conventions for development and environment.These international environmental law instruments provide international standards of best practice for countries' environmental governance and gave rise3 environmental Access Rights.[3] They are (1) people's rights of access to information, (2) access to public participation,(3) access to justice in environmental matters. These three rights are now considered as the pillars of environmental rule of law. If easy access, proper functioning, provision for expert member and enough power to redress the wrong to this courts and tribunals are ensured, then establishing environment courts and tribunals will be a step forward for ensuring the third pillar of environmental rule of law.
Environment court in Bangladesh:After the emergence of Bangladesh as an independent country, Bangladesh signed and ratified many international conventions and treaties including Rio Declaration. In pursuance of these conventions as well as agenda 21 of Rio Conference, Environment Court Act 2000 was passed but later for the changing need Environment Court Act 2010 has been passed repealing the old one.[4] It is a milestone in the history of greening justice in Bangladesh as special court is established for environmental issues. But the standard and access to justice to this court is a question. It has to be analysed and answered by comparing this court with other model Environmental Courts and Tribunals around the world.
Model environmental courts and tribunals:University of Denver, associated with George (Rock) Pring and Catherine (Kitty) Pring, completed a study and published a book named 'Environmental Courts and Tribunals: A guide for policy makers' for the United Nations Environment Programme[5]which describes the major choices for those considering creating a new ECT or improving an existing one to make it fair, fast and affordable.These courts and tribunals are considered as best models for their functions and operations toward environmental matters in their respective countries.With some other models,National Green Tribunal of India, Chile's Environment Court and Philippine's Environment court are also good examples forBangladesh and the world as well.
National green tribunal of India:The NGT of India has the powers and features of a civil court, including the power to summons, conduct discovery, receive evidence, require public records, sanction for contempt and issue cost orders, interim orders and injunctions. It has the power to regulate its own procedures. It is not bound by the general courts' Code of Civil Procedure or Rules of Evidence, but is to apply principles of natural justice and International Environmental Law, including sustainable development, precautionary and polluter pays principles. National Green Tribunal Act requires a former Supreme Court judge or High Court chief justice for becoming the Chairperson of the tribunal, legal members from high court judges and expert members who have science background with special knowledge on environment. This act assures both legal and science technical expertise on its bench.[6]
Environment court of Chile:Chile's National Congress in 2012 authorized 3 substantially autonomous Environment Courts with multidisciplinary panels of judges. The authorizing law provides that each environment court will have 3 judges. They will be 2 lawyers and one person who holds a science degree including engineers and economists. The Environmental Court, created by the Act of 2012, supplements the new Chilean environmental institutions, allowing access of all citizens to environmental justice, concerning judicial review of administrative resolutions and decisions of environmental legal disputes.[7]
Environment court of Philippine:Philippine's Environment Courts were created by the Philippine's Supreme Court in 2008. In 2010, the Philippine's Supreme Court issued an extensive and innovative "Rules of Procedure for Environmental Cases" that remains one of the very best models of EC practice rules in the world today. Any real party in interest … may file a civil action involving the enforcement of any environmental law. The rules require the Environment Courts to apply the International Environmental Law precautionary principle and so on.[8]
Environment court of Bangladesh:According to section 4 of the Environment Court Act 2010 a joint district judge is required to perform the function of anenvironment court. But the problem is joint district judge has to perform this duty with his other generalcivil and criminal duties. There is no provision of expert member for this court. Victims can't go to this court directly for redress, he/she has to apply to Department of Environment who then will proceed to this court which creates a complex dual system.Moreover, the environment court can't take actions suomotu.[9] This act has not recognised principle of harm prevention, precautionary principle, principle of sustainable development, principle of prior notification and principle of public participation in decision making process etc.[10] This court is required to use Code of Criminal Procedure 1898 and Code of Civil Procedure 1908 for procedure purpose. This court under section 2 of Environment Court Act 2010 has jurisdiction only on the Environment Conservation Act 1995, although government has the power to add more laws but no more law has been added. The Brick Manufacturing and Brick kilns Establishment (Control) Act, 2013 specifically mentioned in Sec. 19(2) that only Environment Court or Special Magistrate's Court shall take cognizance of any offence punishable under this Act.
Comparative study:Environment Court in Bangladesh has some lacunas and shortcomings if compared with these model Courts and tribunals. On the question of construction, India and Chile both have legal and science expert members in their tribunal and court but Bangladesh hasonly legal background judge. On the point of procedure, NGT of India is not required to follow the general rules of practice rather it can make rules for its own, Philippine's Supreme court issued special procedures for its environment court but in Bangladesh present environment court has to follow the general rules and procedures. One can directly file application to the NGT of India and Environment court of Philippine and Chile which is absent in Bangladesh. From the analysis of these model courts and tribunalsmany special features are found in NGT of India, environment court of Chile and Philippine which are not present in the Environment Court of Bangladesh.
Conclusion:Establishing special court for environmental issues in Bangladesh is milestone. We are already in a step towards. However, for proper functioning and easy access to this court some reforms are needed. It is highly recommended that model environment court be reformed in light with the recognised model environment courts and tribunals.
Writer: Student of Department of Law, University of Dhaka.
Email: soeb-45-2017817365@law.du.ac.bd
[1] Principle 10 of Rio Declaration 1992 <https://www.unep.org/civil-society-engagement/partnerships/principle-10>accessed 30 July 2021
[2] Agenda 21 of Rio Conference 1992 https://sustainabledevelopment.un.org/content/documents/Agenda21.pdfaccessed 30 July 2021
[3]George (Rock) Pring& Catherine (Kitty) Pring, 'Environmental Courts & Tribunals: A Guide for Policy Makers'https://wedocs.unep.org/bitstream/handle/20.500.11822/10001/environmental-courts-tribunals.pdfaccessed 22 July 2021
[4]Md. Khaled Miah, 'Effective functioning of Environment Court' The Daily Star https://www.thedailystar.net/law-our-rights/effective-functioning-environment-court-131956 accessed 22 July 2021
[5]George (Rock) Pring& Catherine (Kitty) Pring, 'Environmental Courts & Tribunals: A Guide for Policy Makers'  https://wedocs.unep.org/bitstream/handle/20.500.11822/10001/environmental-courts-tribunals.pdfaccessed 22 July 2021
[6]National Green Tribunal Act 2010, https://indiankanoon.org/doc/91685705/accessed 30 July 2021
[7]Any person or legal institution may bring a law suit before the Environmental Courtof Santiago, Chile https://www.tribunalambiental.cl/environmental-court-of-santiago/accessed 30 July 2021
[8]George (Rock) Pring& Catherine (Kitty) Pring, 'Environmental Courts & Tribunals: A Guide for Policy Makers'  https://wedocs.unep.org/bitstream/handle/20.500.11822/10001/environmental-courts-tribunals.pdfaccessed 22 July 2021
[9]FarjanaAfruj Khan Alin, 'The effectiveness of environment courts'<https://www.thedailystar.net/law-our-rights/news/the-effectiveness-environment-courts-1730299>accessed 22 July 2021
[10]Md. Khaled Miah, 'Effective functioning of Environment Court' The Daily Star https://www.thedailystar.net/law-our-rights/effective-functioning-environment-court-131956 accessed 22 July 2021
---