Ensuring equal legal rights for men and women in preventing extramarital affairs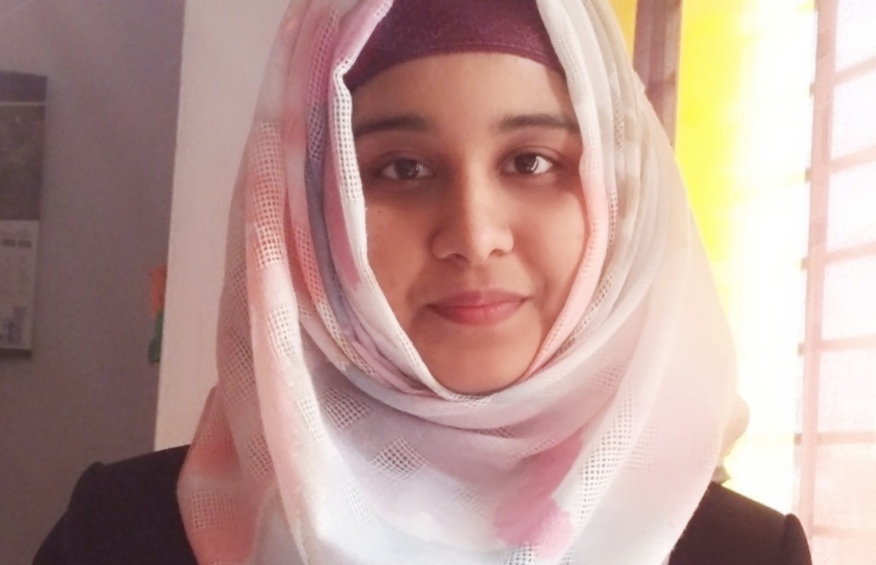 Zannatun Sharaban Tahura:
An extramarital affair is an immoral relationship with another man or woman despite having a married life.  Most of the extramarital affairs are formed to satisfy the physical and mental needs of men and women.  In our society, even in religion, this extramarital affair has been termed an illegitimate affair. Where argument, intellect, judgment are repeatedly defeated, emotion prevails, "extramarital affair" is born. No matter how we think about adultery, it is true that adultery has taken the form of an epidemic in the present situation. From the source of these Extramarital affairs, in the present situation, the husband is killing the wife, the wife is killing the husband. Sometimes it affects the child. Separation or divorce sometimes happens as a result of which the children become mentally deranged. An extramarital affair is never a personal problem. It is a family, social, and state problem.  It does not take into account how easily a family is being destroyed, how many men or women are choosing the way of suicide. An extramarital affair is undoubtedly a deception. The maximum time I often hear different news about extramarital affairs on the news pages and the news broadcast on television.
According to Jagonews24 com,
Incident 1: The conflict between Sohail & Shiuli couple on Nazir Road in Feni city started from an Extramarital affair.  At one point in the quarrel, Sohail verbally divorces Shiuli. The RAB officer announced that Sohail came to the country on July 16 (Friday). Since then, there have been frequent conversations with his wife about extramarital affairs. As a result, Sohailorally divorced Shiuli around 12:30 pm on Thursday. In a fit of rage, Shiuli killed him by chopping him with a dagger and cutting his throat and fled in the middle of the night with her two children. Feni's RAB-7 Company Commander Squadron Leader Abdullah Al Jaber Imran announced at a press briefing on 22 August (Sunday).
Incident 2: A housewife named Sonia Akhter (25) has committed suicide in Fatullah of Narayanganj due to an extramarital affair. Sonia's husband Rimon Chowkidar got involved in an extramarital affair with a female.  There was almost a quarrel between them.  Two months ago, Rimon set fire to his shirt in an attempt to kill the slain housewife.  They also quarreled on Tuesday night.  At some point in the night, the housewife committed suicide by wrapping a scarf with a fan.
Every day we see thousands of such news, the main reason for which is "extramarital affair".
Under Bangladeshi law, an extramarital affair is a criminal and bailable offense. Section 497 of the Bangladesh Penal Code 1860 has the punishment for adultery. The law states that if a man has sexual intercourse with a woman without the consent of her husband, despite knowing or believing in another man's wife, the person will be liable for adultery. Any term up to 7 years can be punished with rigorous or non-rigorous imprisonment or fine or both. In this incident, the victim must be the wife of another person. However, the surprising thing is that the law does not provide any punishment for women in adultery. There is no provision for punishment for a woman who supports and incites adultery. The Lahore High Court has given an unprecedented conclusion in this regard, which is included in the Pakistan Legal Decision, 1974. According to that provision of the law, if one's husband commits adultery, then the wife cannot file a case against the husband or another woman. Again, if the wife commits an extramarital affair, then the husband has no chance to file a case against his wife. However, the husband can sue the person with whom the wife has an extramarital affair. On the other hand, committing adultery with the permission of the husband will not be an offense. As a result, if a husband and wife are involved in adultery, there is no scope for legal action against each other. If a wife can sue a married man under this law, the married wives will have a chance to get a good solution.
Article 7 of the Constitution of Bangladesh states that the Constitution is supreme and any law against the Constitution will be void. That section of the Act, enacted during British rule in 1860, conflicts with Articles 19, 26, 27, and 32 of the Constitution of Bangladesh. In this, men and women have been considered separately, which is insulting for a woman. It needs correction. Because of this, The High Court has issued a rule asking why section 497 of The Penal Code relating to adultery should not be declared unconstitutional? This writ petition has been filed in the High Court in 2019.
Most of the time this section is often misused, and an innocent person has been harassed and accused of adultery due to ignorance.  We see many cases where the wife is involved in an extramarital affair with another man but in the end, the wife apologizes to her husband. And she claims in court that she had no consent, her boyfriend who misled her. There has been a lot of creativity in the literature about Extramarital affairs, page after page has been written, but nowhere is the cause of extramarital affairs clearly stated. Due to extramarital affairs, husband and wife are separated, family is broken, no one is respected in the society, in most cases, this is the main issue.  A family is the foundation of the future generation.  If the foundation is shaky, the next generation will also be shaky. This is normal. Adultery is cursed for society and a family. It was before, still is, and will be.  There can be many issues, questions, answers, arguments about why addiction comes, but none of them can be the actual reason, because the one who is involved in adultery cannot analyze why it happened.  It is very important to arrange to counsel, there are various types of therapy for this in developed countries.  Religious discipline needs to be increased and the law needs to be amended.
Writer: Student of Department of Law & Human Rights, University of Asia Pacific, Dhaka.
---