Differences between Freedom of speech & Hate speech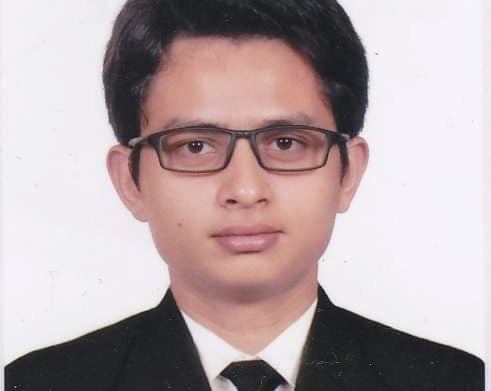 Chowdhury Tanbir Ahamed Siddique:
We all are concerned about our freedom of speech by Article 39 of our constitution. We can say anything according to our wishes. There is no limitation, boundary or range of this freedom of speech. But in Article 39, there are few provisions which indicate certain impositions and limitations in case of exercising freedom of speech. The impediments will prevail regarding security of the state, friendly relations with foreign states, public order, decency or morality, contempt of court, defamation, incitement to an offence. Above all are restricted or out of boundaries where we can exercise our right to freedom of speech. Except these points, we can talk, write or anyhow express our opinion empowered as constitutional fundamental rights without any legal binding. Let's discuss what is potential and what is not.
Just an era ago, expressing the human mind was limited in newspapers or books which were also so restricted and a very few in number. Random peoples were not used to expressing their opinion in public. Only by mouth can they express their speech in front of a few faces. If somebody was hurt by anyone's speech, they reacted instantly, but anxiousness stayed for a very short time. Because they just heard and they also a very few in number; that's why consequences were very random and expected. But nowadays, opinions or any expression is very easy to share between millions of people. Via social networking a person just by his writing can share his opinion between huge numbers of people. That's why if his expression is good, it may be called creativeness; on the other hand if it's hurt any race or class or even any individual, that might be called hate speech which is the stigma of freedom of speech. In consequence, nowadays hate speech has become a strong issue where we can't exercise this right. If one of my rights affect any other, it means either I or he has done something wrong. If anyone is doing something wrong or illegal, I have the right to say something against him. But, if my statement or opinion is fully or partly disparaging to any single person or any quorum or any race etc, then my speech will be called as hate speech which may instigate any other offence. It is wise to say that freedom of speech never tries to cover hate speech in its range. Hate speech is one kind of speech which may be treated as incitement to an offence which is strictly prohibited in the mentioned article.
Let's consider Article 32 of our constitution which is termed as the right of life and personal liberty. You have the right to life, now think if you kill someone; you must be punished by the statutory law. Punishment is life imprisonment or hanging although you have the right to life and right to movement. You have the right to life and the right to movement, but for killing someone you are going to be penalized by either hanging or life imprisonment; because you misused your right and killed someone who also had the right to life. It means, you have a right which should be used in the proper way and that right should respect other party's rights. Now come to the point, you have the right to freedom of speech. Remember that our constitution is applicable throughout Bangladesh. So, every Bangladeshi has the right to freedom of speech. Now, if you misuse it against someone else, he also can do that. A simple hate speech will become a quarrel and then gradual hurt, grievous hurt & murder also happening on its consequence. Hate speech is one kind of provocation. When any murder takes place behind the consequence of sudden provocation (hate speech), then that will be culpable homicide. In consequence, hate speech can take your life but the offender will not be called a murderer.
In the subcontinent, the term freedom of speech arose in the British period for protest. But, hate speech has never been a protesting word. Hate speech is completely opposite of protest as well as the dark side of freedom of speech. Entire society gets affected by those few hate speeches. Online hate speech is more dangerous than an offline one. Online, hate speeches spread very fast and can reach a huge number of people. Numbers of online victims are also increasing day by day. That's why the range of provocation also becomes wider. Finally, society faces few unfair incidents from its consequences. Few bloggers and online activists were murdered in our country also; hate speech was the reason behind those incidents. Those incidents create fear in all other activists which may reduce creative tasks as well. So, it's high time to practice actual freedom of speech and avoid hate speeches. Vanish your unsound mind as well as indulge your sane mind and express it to the entire society.
Chowdhury Tanbir Ahamed Siddique: Writer, Researcher, Land Surveyor.
Email: tanbir921535513@gmail.com
---