Weight of 'Arbitration clause' in an agreement : Bangladesh perspective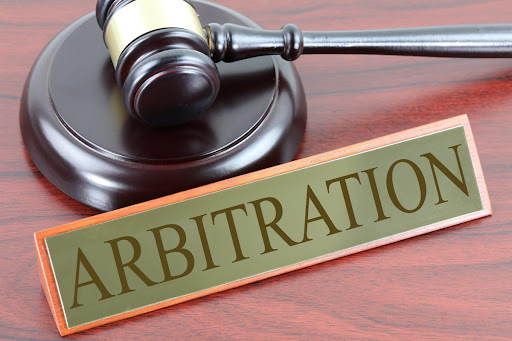 Sultan Mohammad Wohid :
Abstract
For enormous expansion in global trade, these days, numerous commercial contracts are being made for future consequence. During the performance of such contract, sometimes, dispute may arise between the contracting parties which are subsequently has to be resolved in an alternative way or by the intervention of the court. But, arbitration is widely regarded as alternative mechanisms providing significant advantages rather than traditional court litigation to resolve a dispute as it is typically a faster resolution in comparison court litigation and as well, there has limited options for appeals from arbitration awards. This article explores the noteworthy points about the significance of arbitration clause and/or arbitration agreement and also discuss about loopholes of the current Arbitration Act of 2001 by analyzing various landmark case decisions of the Apex court of Bangladesh.
Keynotes: Arbitration Clause, Arbitration Agreement, Section 3, 7A & 10 of the Arbitration Act, 2001.
Introduction:
"Arbitration, a form of alternative dispute resolution (ADR), is a way to resolve disputes outside the judicial courts. The dispute will be decided by one or more persons (the 'arbitrators', 'arbiters' or 'arbitral tribunal'), which renders the 'arbitration award'. An arbitration decision or award is legally binding on both sides and enforceable in the courts, unless all parties stipulate that the arbitration process and decision are non-binding."[1]
In Bangladesh, we all are more or less familiar with the arbitration process of our rural community. While a dispute arises between two parties, local arbitration process held by Union Parishad/Corporation Ward Office is often used as an alternative to litigation. In reality, legal system of Bangladesh, especially in civil litigation, is as lengthier that a group of citizens are afraid to keep trust on our judicial process. However, process of arbitration can be very comprehensive and effective measures for resolving disputes as it is less expensive and quicker process instead of moving to court. Arbitration is an informal process where the technical rules of evidence and precedent are not followed[2]. That's why, theory of Arbitration sometimes much popular than the procedure of litigation. In respect of this, these days, an arbitration clause includes in most of commercial agreement or sometimes, a separate arbitration agreement be executed between the parties to resolve future disputes through arbitration.
Definition of 'Arbitration clause' and 'Arbitration agreement':
According to Wikipedia– 'An arbitration clause is a clause in a contract that requires the parties to resolve their disputes through an arbitration process. Although such a clause may or may not specify that arbitration occur within a specific jurisdiction, it always binds the parties to a type of resolution outside the courts, and is therefore considered a kind of forum selection clause.'[3]And, Section 2(n) of the Arbitration Act, 2001 says- "Arbitration agreement" means an agreement by the parties to submit to Arbitration all or certain disputes which have arisen or which may arise between them in respect of a defined legal relationship, whether contractual or not.[4] To elucidate about 'Arbitration agreement', Section 9(2) of the Arbitration Act, 2001 says– 'An arbitration agreement shall be in writing and an arbitration agreement shall be deemed to be in writing if it is contained in – (a) a document signed by the parties; (b) an exchange of letters, telex, telegrams, Fax, e-mail or other means of telecommunication which provide a record of the agreement; or (c) an exchange of statement of claim and defense in which the existence of the agreement is alleged by one party and not denied by the other.'[5] In addition to clarify about 'Arbitration clause', it is mentioned in the explanation of Section 9 of the said Act that- 'Explanation- The reference in a contract is a document containing an arbitration clause constitutes an arbitration agreement if the contract is in writing and the reference is such as to make that arbitration clause part of the contract.'[6]
From the above discussions, it is clear that, as the arbitration clause is a part of a contract and the arbitration agreement itself is a separate agreement, hence, capacity of the parties to enter into contracts have to be fulfilled.
Enactment of the Arbitration Act, 2001:
In Bangladesh, the old laws relating to arbitrations were the Arbitration (Protocol and Convention) Act, 1937 and the Arbitration Act, 1940. But, the 1937 Act & 1940 Act had numerous obstacles and ambiguity to the arbitral process. Mostly, there had complexity to the enforcement of foreign arbitral award in the old law. Therefore, by replacing all previous arbitration laws, the existing Arbitration Act [Act No. I of 2001] was enacted on 24th January, 2001 which is based on United Nations Commission on International Trade Law (UNCITRAL) Model Law of 1985. Preamble of the Arbitration Act of 2001 also acknowledges that, it was enacted to deal relating to international commercial arbitration, recognition and enforcement of foreign arbitral award and other arbitrations.[7]
Power of Arbitration clause and Arbitration agreement for dispute resolution:
Arbitration clause is an integral part of a contract that the parties to the contract are obliged to observe, and Arbitration agreement is an independent written agreement between the parties to resolve their future dispute through Arbitration. According to Section 3(4) of the Arbitration Act, 2001, 'Where any arbitration agreement is entered into before or after the commencement of this Act, the provisions thereof shall apply to the arbitration proceedings in Bangladesh relating to the dispute arising out of that agreement.'[8] Furthermore, Section 10 of the Arbitration Act, 2001 says-
'(1) Where any party to an arbitration agreement or any person claiming under him commences any legal proceedings against any other party to the agreement or any person claiming under him in respect of any matter agreed to be referred to arbitration, any party to such legal proceedings may, at any time before filing a written statement, apply to the Court before which the proceedings are pending to refer the matter to arbitration;
(2) Thereupon, the Court shall, if it is satisfied that an arbitration agreement exists, refer the parties to arbitration and stay the proceedings, unless the Court finds that the arbitration agreement is void, inoperative or is incapable of determination by arbitration.'[9]
As the Arbitration Act, 2001 is a special law and hence, Section 10of the Act restricts other court rather than the Arbitration Tribunal for not to try any matter which is subject to an arbitration agreement between the contesting parties unless the agreement itself is a void or defective one. On the other hand, Article 8 of UNCITRAL Model Law of 1985 states, 'A court before which an action is brought in a matter which is the subject of an arbitration agreement shall, if a party so requests not later than when submitting his first statement on the substance of the dispute, refer the parties to arbitration unless it finds that the agreement is real and void, inoperative or incapable of being performed'.[10] Concerning this, our Apex court says that, 'the court shall not interfere with a matter covered by an arbitration agreement, and those who agree to settle their disputes through arbitration must be encouraged to follow that route.'[11]
Applicability of arbitration clause in Bangladesh in case of International commercial agreement:
For recognition and enforcement of cross border arbitral award, Convention on the Recognition and Enforcement of Foreign Arbitral Awards (New York Convention) is one of the key instruments in international arbitration. Bangladesh is one of the contracting state of such convention since 6 May, 1992.[12] On the basis of these international conventions, the Legislatures of Bangladesh realize the necessity to enact an appropriate law by which foreign arbitral award can be implemented.  Although in Bangladesh, Section 7A of the current law (Act of 2001) has provision to enforcement of foreign arbitral award in respect of cross-border agreement, but it has some ambiguity arising from the meaning of Section 3 of the said Act to ensure interim remedies by the national courts and hence, the lack of a comprehensible provision for the implementation of such foreign arbitral award has caused controversy between the contending parties of an international agreement. For this cause, two separate benches of the High Court Division of Bangladesh have passed different decisions on that particular issue. In HRC Shipping Limited v. M.V. X-Press Manaslu and others,[13] the HCD passed an interim order to stay a domestic suit in favour of a foreign arbitration, where in STX Corporation Ltd v. Meghna Group,[14] the HCD turn down to issue any interim relief when the arbitrations seated outside of Bangladesh. But, in Silkways Cargo Serviecs Limited V. Malaysian Airlines System & Others,[15]the HCD confirmon the matter of jurisdiction that the Court has right to give an interim order in order to preserve the subject matter of the dispute. On the other hand, recently in 'Southern Solar Power Ltd and Another v. Bangladesh Power Development Board and Others,[16] the HCD's honorable justice Mr. M. Khurshid Alam Sarkar cited an observation that, 'Provisions of Section 7A of the Arbitration Act being supernal, this newly inserted provision extended the jurisdiction of the Courts of Bangladesh investing the power of issuance of injunction Order, preservation Order and other interim Orders not only for the arbitrations taking place in Bangladesh, but also for the foreign arbitrations by clearly stating that "Notwithstanding anything contained in Section 7…… until enforcement of the award under Section 45……. the High Court Division…….. may pass Order".'[17] But still these days, the current Arbitration Act (Act of 2001) need to amend relevant provision to ensure the enforcement of foreign arbitral award and hence, the HCD in Southern Solar Power case merely expresses its views for the Legislature of our country to enact/amend the arbitration laws accordingly.
Compulsory Arbitration by statute:
In some cases, the dispute has to be tried by Arbitration procedure compulsorily if the matter covered by a specific statute. It is known as 'Statutory Arbitration'.[18] For example, matter covered by the Real Estate Development and Management Act, 2010; the Industrial relations Act, the Co-operative Societies Act, 1912 etc. By these particular statutes, the citizen is bound to submit some disputes to arbitral tribunals by order of the legislature.If the arbitration is mandate by any statute, then the contracting parties have no choice but to proceed for arbitration process to settle the dispute though an arbitration clause/agreement prevail or not.
Conclusion:
The most focal feature of arbitration agreement is that arbitral awards are final and binding upon the contending parties, hence litigation time and hassle radically reduced. According to Section 39(1) of the Act of 2001, 'An arbitral award made by an arbitral tribunal pursuant to an arbitration agreement shall be final and binding on both the parties and on any persons claiming through or under them.'[19]  For this salient feature, the arbitration process is gaining popularity in the business community day by day. Before end, I would like to recommend to follow strict time limit in arbitration process by including fast track procedure in our arbitration laws like India. Recently in 2015 in India, the Indian Arbitration and Conciliation Act was amended by inserting new provision, i.e. section 29A and 29B, by which, a theory of fast track arbitration procedure introduced. According to these provisions, the tribunal shall ensure speedy completion of Arbitration proceeding and pass the award within twelve months from the date of commencement, but the parties may extend such period up to further six months. It the award is not made within specified period or extended period, the mandate of the arbitrator shall terminate unless the time is extended by the court. If the contesting parties mutually agree for conducting fast track arbitral proceedings, the tribunal consisting of a sole arbitrator shall decide the dispute on the basis of written pleading, documents and written submission and shall not hold oral hearing. I anticipate, the law makers of Bangladesh will adopt such kind of new provision to strive our legal arbitration proceedings in a rapid process.
[1]https://en.wikipedia.org/wiki/Arbitration#cite_note-1; access on 28 July, 2021
[2]Page no. 443 of 'A text book on Business law of Bangladesh' written by Asaduzzaman.
[3]https://en.wikipedia.org/wiki/Arbitration_clause; access on 28 July, 2021.
[4] The Arbitration Act, 2001(Act no 1 of 2001), Section 2(n)
[5] The Arbitration Act, 2001(Act No. I of 2001), Section 9(2)
[6] The Arbitration Act, 2001(Act No. I of 2001), Explanation mentioned in Section 9
[7]Preamble, the Arbitration Act, 2001(Act No. I of 2001)
[8] The Arbitration Act, 2001(Act No. I of 2001), Section 3(4)
[9]The Arbitration Act, 2001(Act No. I of 2001), Section 10(1) &Section 10(2)
[10] UNCITRAL Model Law on International Commercial Arbitration, 1985 (amended in 2006), Article 8(1)
[11] Civil Engineering Company Vs Mahkuta Technology & Others, 14 BLT (HCD) (2006) pages 103.
[12] https://www.newyorkconvention.org/countries
[13]12 MLR (HC) 2007
[14] 64 DLR (HCD) (2012) 550.
[15]1 LCLR [2012] HCD 402.
[16] 2019(2) 16 ALR (HCD) 91.
[17] Paragraph no. 55(3), Southern Solar Power Ltd and Another v. Bangladesh Power Development Board and Others, 2019(2) 16 ALR (HCD) 91,
[18] The word "Statutory Arbitrations" means an arbitration which conducted in accordance with the provisions of certain special Acts in respect of disputes arising on matters covered by those Acts. Cited in- https://www.lawteacher.net/free-law-essays/commercial-law/statutory-arbitrations-and-conciliation-commercial-law-essay.php
[19] The Arbitration Act, 2001(Act No. I of 2001), Section 39(1)
Sultan Mohammad Wohid: Advocate, Supreme Court of Bangladesh. email: wohid_law@yahoo.com
---