Is Virtual Court towards Digitization of Judiciary in Bangladesh?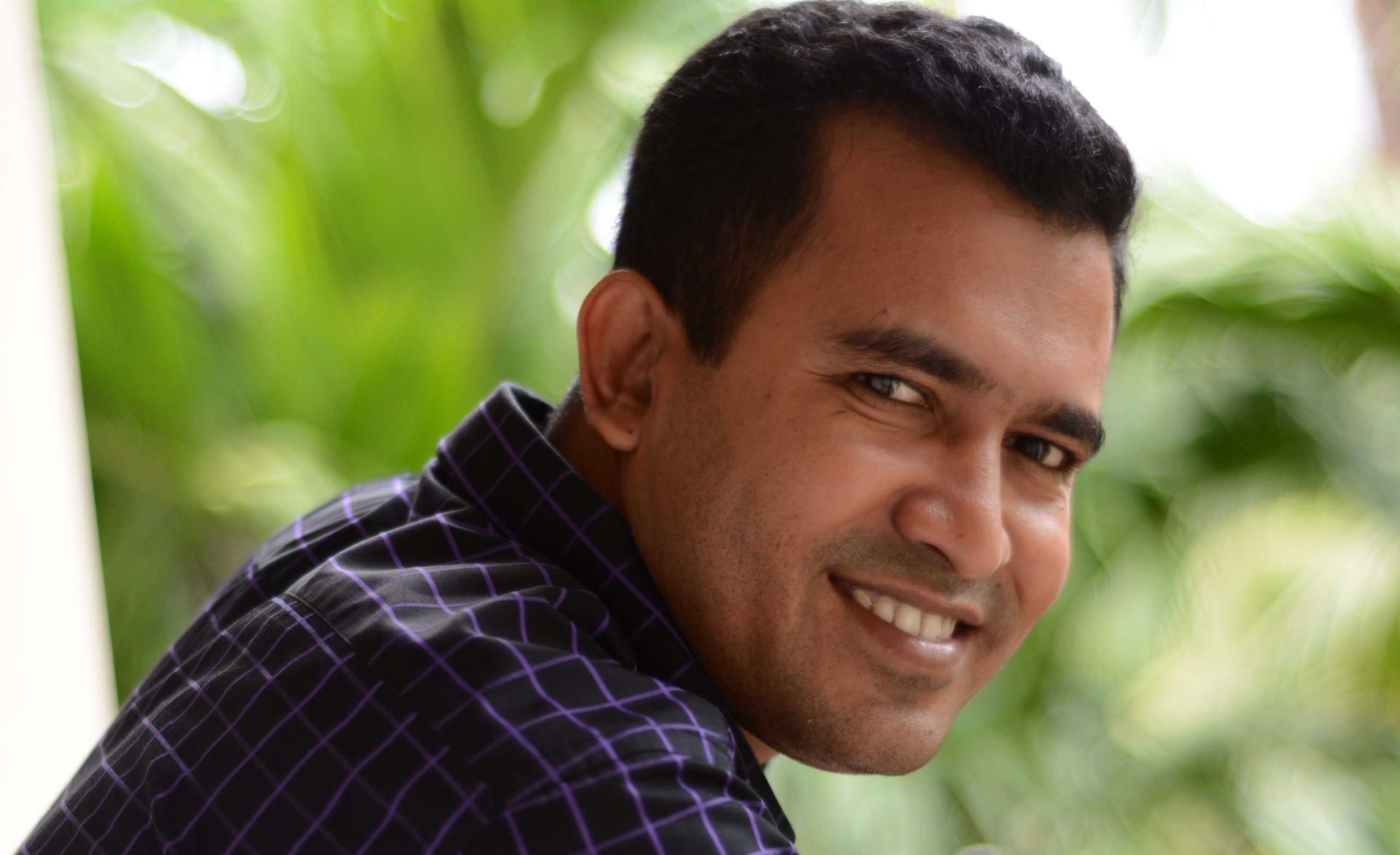 Md. Zakir Hossain:
The judiciary has taken a giant leap by deciding to open virtual courts across the country to hear urgent cases during corona pandemic. The right to protection of law and access to justice are fundamental rights which are enshrined in the Constitution of Bangladesh. Articles 27, 31, 32, 33 & 35 of the Constitution ensure right to life, fair treatment and justice. However, the Covid-19 pandemic has, in effect, suspended the execution of these fundamental rights due to close all courts. Since March 26, all courts except Judicial Magistracy for emergency work have been adjourned for long time. The courts all over the world are increasingly conducting their cases through virtual courts introducing e-filing, using video conferencing and technology.
Honourable Chief Justice (CJ) on April 26 at a virtual full court meeting with the judges of the Supreme Court (SC) decided to request the government to take necessary steps to issue an ordinance so that the cases can be heard and disposed of through virtual court proceedings. Subsequently with cordial sharp response, the cabinet on May 5 approved an ordinance allowing the courts to do so. The Law Ministry on May 9 published the gazette notification of the ordinance titled "The Usage of Information and Technology in Court Ordinance-2020" following approval from the President.
This ordinance includes 5 sections. According to section 3 of the ordinance, "any court can serve orders, judgments, holds trial, inquiry, appellate hearings, arguments, evidence placement after ensuring virtual presence of justice seeking groups or their lawyers and eyewitnesses through audio, video or any electronic medium." Section 5 of this Ordinance is very effective and empowers the Supreme Court to issue practice direction (special or general) from time to time to make this law effective for ends of justice.
According to Article 107 of the Constitution, the Supreme Court can issue rule and guidelines to subordinate courts. Moreover, Article 111 of the Constitution declares about the legal enforceability of the decision of the Supreme Court. However, the rules of the High Court Division (HCD) still need to be amended to set up a virtual court. A five-member committee, headed by Justice of High Court Division Farah Mahbub, has already been formed by HonourableChief Justice in this regard. According to the Ordinance, there will be no legal obstacles to use technologies in our judicial system after the committee will prepare a set of rules.
On May 10, the Supreme Court issued three sets of practice directions about conducting virtual courts for Appellate Division (AD), High Court Division (HCD) and Subordinate Courts vide notification nos407/2020AD, 213 and 214. Honourable CJ constitutes three benches for HCD, chamber judge for AD and directs to District and Sessions Judge and other magistrates for subordinate courts. Now only bail hearing will be conducted in subordinate courts and emergency matters will be disposed of in both divisions of SC through virtual courts as per issued practice directions.
From the purview of the Ordinance and present crisis due to pandemic, the Ordinance is promulgated to meet up the demand of justice. In the Ordinance, there is no word about emergency or corona crisis in the preamble or in any other sections. Legal implication of this Ordinance is to apply for all time in our judicial periphery. So empirically this law makes our journey to digitalization of judiciary.  The government has plan to make the country as 'Digital Bangladesh' within vision 2021 and only the judiciary is some extend backward in this respect. In Bangladesh, there are huge backlog of cases in higher as well as subordinate judiciary due to lack of facilities, court rooms, sufficient Judges and Magistrates and albeit of digitalization of the judiciary. Though we have no preparation to adopt virtual courts as well as e-Judiciary, This Ordinance will certainly introduce a new era and revolution to achieve the goals of e-Judiciary.
For last one decade, this constitutional commitment is reflected through different activities of Bangladesh Government in order to overcome the challenges to ensure justice for mass people; one of these significant initiatives is to take e-judiciary project for Bangladesh Judiciary. [Islam: 2019]. UNDP has been working for e-Judiciary in Bangladesh for last few years. Through the Judicial Strengthening (JUST) Project, UNDP has provided technical and financial support to the Supreme Court aiming at e-Judiciary[UNDP: 2015]. According to the strategic plan 2017-22 of the Supreme Court of Bangladesh, Institutionalization of e-Judiciary is one of the core goals in this plan within the year of 2022.
In the budget speech of the year 2019-20, the Finance Minister stated that "Steps have been taken to bring all courts of the country within the ICT network through e-judiciary process to accelerate the disposal of cases[The daily Star, June 13, 2019]." The Ministry of Law, Justice & Parliamentary Affairs has undertaken an e-judiciary project involving Tk 2,690 crore to introduce digital system in judiciary, automate administrative system and trial process, establish e-courts and increase ICT knowledge and efficiency of the judges, lawyers and officials concerned.
Main activities of the e-judiciary project include developing enterprise architecture for judicial services; developing enterprise resource planning (ERP) software; recording testimonies through videoconferencing and recording digital evidence; establishing virtual private network (VPN) for all the offices under judiciary; up-gradation of data-centre of Law and Justice Division and establishing a network operation centre. Under the project, data centre of the Supreme Court would be upgraded and a network operation centre would be established. A total of 1,400 courtrooms across the country would be turned into e-courtrooms. Micro data centres will be established in 63 districts except Dhaka and an interconnection will be established between the data centres of Law and Justice Division and the Supreme Court. Court record rooms will be automated, case records and verdicts will be preserved digitally, and a biometric attendance system will be established [The daily Star, September 7, 2019].It is neither possible nor desirable to digitalize the whole judicial system overnight. The digitalization of judiciary can at best be divided into two parts: structural digitalization and systematic digitalization [Jahed: 2017].
To achieve the goals of e-Judiciary, there should be e-case filing and e-Judicial court room system. Different countries like USA, UK, Canada, Singapore, India, Pakistan etc. have already started to use e-filing. Digital Case Management System (DCMS), an internal function of the court, helps to better use, manage, consolidate, share and protect the confidential data of the court record room. Use of mobile SMS service with update information can make the system viable and transparent to litigant people.However, the scenario is very awful that the court buildings, record rooms and other mechanisms of the judiciary have no mark of digitalization which will be a big challenge to continue virtual courts[Jahed: 2017]. Moreover, ironically in subordinate judiciary, Assistant Judges and Senior Assistant Judges have no steno-typist in the courts. They should be provided steno-typist for easing and making speed of the regular work and e-Judiciary.
This Ordinance of the Usage of Information and Technology in Court 2020 is primarily a revolutionary step to cope with the essential demand of justice in the pandemic. The purpose of this law is to make judiciary capable to continue emergency response of people. Furthermore, the legal implication is very epoch making for turning our judiciary into digitalization. As this law lightens the way to make a virtual court for all time, now we have to take other preparations too to make it effective. The authorities should take initiatives for necessary amendments, up-gradation and changes in the core laws such as the Code of Civil Procedure 1908, The Code of Criminal Procedure 1898, The Evidence Act 1972, The Information Technology Act 2006 and The Digital Security Act 2018. Our Law Commission proposed a draft law on the usage of information technology in the courts in 2019 containing 22 sections dealing with a bundle of provisions. To work on virtual courts, we will definitely get experience about the prospects and challenges. On May 10, honourable Minister of Law, Justice and Parliamentary Affairs stated to media that to achieve digitalization in court system, the government will take necessary actions and amendment in concern laws.
On April 23, 2020, our Supreme Court Special Committee for Judicial Reforms has taken decision about the use of audio and video conference facilities in the courts. Now UNDP has been providing training to our Judges and Magistrates to work in the virtual courts. The government agency a2i also has taken some practical initiatives introducing online training course, manual and publication for Judges and Advocates.
There will be some other challenges to work in the virtual courts.  To provide proper training to Judges, Magistrates and Staffs as well as Advocates about the activities of virtual courts is a big challenge within a short time. Right to privacy and information confidentiality should get primacy. There will always be a high chance that confidential information disclosed during virtual proceedings may be recorded by any of the litigants in their personal devices and used in other situations. Another potential problem may be   absence of any special agreement with the software provider which will supply the video conferencing technology [Sattar&Choyon: 2020]. The use of video and audio enabled hearings and conference have also risen about the admissibility and veracity of the evidence received through the video and audio transmissions, the identity of the witness and individuals subject of the hearings.
What will be the situation in post corona period about virtual court? It should be focused to implement e-Judiciary project making virtual court rooms, record rooms, automated facilities, required trainings, infrastructural development, e-filing system, e-court system ete. Virtual court system and use of digital evidence in high profile and very sensitive cases, rape and murder cases, children courts, giving protection to victims and witnesses, accused participation in trial from jail should be operated with digital technology in regular course of time. For such implication, necessary changes and amendments should be initiated in concerned laws.
The introducing of setting-up a virtual court is a timely response by the Supreme Court. To list a few benefits, conducting cases through video conferencing in such a crisis would certainly mitigate the challenge of corona crisis in courts, secure and ease the work of judges and magistrates.The most important effect isto give shape to the concept of access to justice by making access to courts easier and more effective. In this way, the Judiciary will be corner stone to maintain rule of law and justice in changing transformation of technology.
References:
The Constitution of Bangladesh.
The Usage of Information and Technology in Court Ordinance-2020, (Ordinance no-1 of 2020)
The proposed draft law on the usage of information technology in the courts 2019. This law was proposed by Law Commission and now on display at the website of commission.
The Strategic Plan 2017-22 of the Supreme Court of Bangladesh
Islam (2019), ShaikhMdMujahidUl"Access to Justice through E-judiciary", published in the daily Sun, May 8, 2019.
Jahed (2017), JahedulIslam , "'E-courts and E-judiciary in Bangladesh" published in Bangladesh Law Digest, July 27, 2017.
Sattar, Md. Sameer&Choyon,Md. Khademul Islam (2020), "Covid-19 and virtual courts: Are we ready?" Published in the daily Financial Express, April 23, 2020.
The website of the Supreme Court of Bangladesh.
The Judicial Web Portal for virtual courts. Available at <http://www.judiciary.org.bd/>
আমারআদালত – ভার্চুয়ালকোর্টরুমঅনলাইনপ্রশিক্ষণ, Online Training Course on Virtual Court by a2i, PMO, Bangladesh. Available at <http://www.muktopaath.gov.bd/course-details/249>
UNDP (2015) is available at <http://www.bd.undp.org/content/bangladesh/en/home/presscenter/articles/2015/07/05/digitalising-the-judiciary-of-bangladesh.html>
The daily Star, June 13, 2019 & September 7, 2019
*The writer is a member of Bangladesh Judicial Service & Senior Judicial Magistrate, Chief Judicial Magistrate Court of Feni.
---