Child Protection in Bangladesh: A legal Framework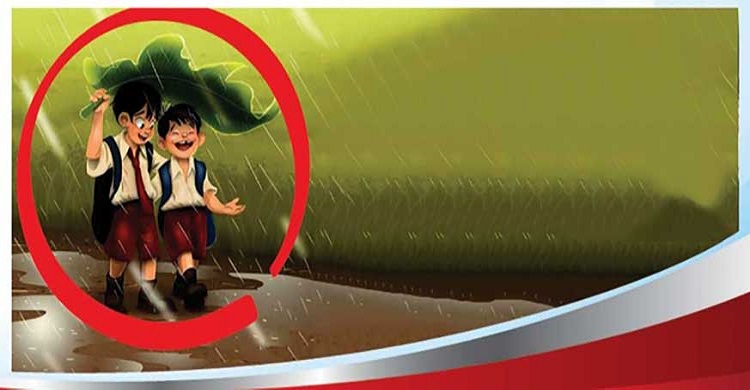 Dewan Alif Ovi: Convention on the Rights of the Child (CRC) is said to universal convention as almost every country of the world signed the convention except USA and Children Act,2013 is such an act in Bangladesh where the main and only subject matter of the act is child. Both in the CRC and the Children act said- All the human being under the age of 18(eighteen) years are considered as child.
UNICEF uses the term 'Child Protection[i]' to refer to preventing and responding to violence, exploitation and abuse against children including commercial sexual exploitation, trafficking, child labour, and harmful traditional practices like child marriage.
Underpinning the UNCRC are the four mutually reinforcing "General Principles" identified by the Committee on the Rights of the Child. These principles provide a framework for the interpretation and implementation of all of the rights contained within the UNCRC and should be reflected in all relevant policy and practice.[ii]
Non-discrimination.
The best interest of the child.
The right to live survival and development.
The right to be heard.
Now take a look to Bangladesh's Laws, how Laws have worked in favor of child protection and follow the core principles of CRC:
 Constitution of The People's Republic of Bangladesh[iii]–
Article-18(2) of supreme law of state stated that all forms of prostitution shall be prevented included child prostitution.Article-35(5) says that no person shall be subjected to torture or to cruel, inhuman, or degrading punishment or treatment. Here by the word "No person" included every person as well as child and specially mentioning about corporal punishment which should be prohibited.
The Children Act, 2013[iv] –
As per section- 7,8,9 of this act for the welfare of the children there shall be established a board in National, District and Upazila level where duties of the board are to supervise, monitoring and evaluate the activities of the child development Centre's or certified institutions. And section 63(1) mention that government shall issue office order, directives to determine the minimum standards of proper care which shall maintain by the children welfare Centre and certified institutions.
According to section-54(3)(a) Children's court may pass order to ensure the protection and confidentiality of the child. Any information of the child involves in the judicial proceedings not to make public by which the concerned child may be identified.
Section-70 of the Children Act, 2013 says about the penalty for cruelty to a child. Any kind of assault and corporal punishment which is represent cruelty to a child is called offence. If any person commit such offence may punish with imprisonment for a term which may extend to 5(five) years or with fine which may extend to taka 1 (One) lac or with both.
Chapter-IX of this act penalize some act which is contradictory to child protection and rights such as penalty for child begging, child exploitation, allowing child in brothel, encouraging child to seduction etc.
Domestic violence (Prevention and Protection) Act, 2010[v] –
Section-3 of this act define the term "Domestic Violence" where violence against child also included in domestic violence. It says that domestic violence means physical abuse, psychological abuse, sexual abuse or economic abuse against a women or a child of a family by any other person of that family with whom victim is, or has been, in family relationship.
As per Section-7 service provider who are registered under any act or any registered NGO shall be protecting the human rights especially the rights and interest of women and children by any lawful means including providing any legal aid, medical, financial or other assistance.
The Prevention and Suppression of Human Trafficking Act, 2012[vi] –
Section-3(2) protected children by confirming that in section-3(1) define the trafficking by means of – threat or use of force, deception or abuse of social-economic or environmental or other types of vulnerability and giving receiving money. But in terms of children if trafficking happened it shall be immaterial whether any of the means of committing the offence mentioned in section-3 clause (a) to (c) of subsection (1).
According to section-32(2) the processes of identification, rescue, repatriation and rehabilitation of the affected persons shall be conduct with the special regard being paid to the welfare and special needs of women and children and in a victims-friendly manner. And every human trafficking victims including children shall be entitled to give consent to get medical treatment and legal aid as well as psychological counseling as per the section-36(2).
The Prevention of Oppression Against Women and Children Act, 2000[vii] –
All kinds of child sexual abuse are penalized including contact and non-contact sexual acts, and all penetrative and non-penetrative sexual acts and the law provides equal protection to boys and girls.Section-9 of this act not only mention girls the provision also mentioned about boys too.(Equality & Non Discrimination)Md. Abdus Samad vs. State Rule No-23508 of 2013interpreted section 9 of penetrative sexual acts against boys. If anyone committed rape and for this consequences death,then he/she shallhave punished with rigorous imprisonment for life and with fine.
As per section-10 for sexual oppression with women and child shall punished with imprisonment for not extend to ten (10) years not less than two (2) years of rigorous imprisonment and also with fine. According to section-31 there is a system of safe custody.
The Penal Code, 1860[viii] –
According to section-317 abandonment of child under 12 (twelve) years by parent or person having care of it considered as an offence. By the violation of such provision shall punished for the extend to seven (7) years or with fine or with both.
Section-364A says about kidnapping or abducting a person under age of ten. So, whoever committed such violation shall be punished for a term which may extend to 14 (fourteen) years and not less than 7 (seven) years.
As per section-366A whoever by any means whatsoever induces any minor girl under the age of eighteen years procuring seduce to licit intercourse with another person shall be punishable with imprisonment which may extend to ten years and shall also be liable to fine.
Section-375 mentioned about rape and it will be considered as rape if any person knowingly seduces other with or without consent under the age of 14 (Fourteen) years. And section-376 saying about punishment of such offence.
The Guardians and Wards Act, 1890[ix] –
This act given power to court to make order as to guardianship in section-7. If the court satisfied for the welfare of a minor, then may give the order appointing a guardian.
Section-17(3) says in appointing guardian of a minor the court considered the minor preference if he/she is old enough to form an intelligent.
The Pornography Control Act, 2012[x] –
According to section-8(1) it says that if any person capturing video or still picture of sexual intercourse of any person it may be any women or child forcefully or with consent then it will be considered as an offence. For this offence the offender may hear not extend to 7 (seven) years of imprisonment and 2(two) lac Tk fine.
Section-8(6) mention that if any person making porn video using child is an offence. For this crime the offender may hear not extend to 10 (ten)years of imprisonment and 5(five) lac Tk fine.
The Child Marriage Restraint Act,2017[xi] –
Section-7 of the act it says that if any person committed child marriage then it will be an offence. Subsection (1) says if any major gets married to a minor then he/she shall have punished with a term not extend to 2 (two) years or not less 1 (one) lac Tk or both.
According to section-(8) if any parents are involving in doing child marriage then it will also have considered as an offence under this provision.
In section-19 of this act says that for the welfare of child if the guardians want to getting their child married with the consent of the court then that particular situation the child marriage will be valid.
Bangladesh labour Act, 2006[xii] –
According to this act the minimum age of working is 14 years. And there is a full chapter about Employment of Adolescent Worker (Chapter-III).
As per section-34 of the act no child shall be permitted employed to work in any occupation or establishment. If any adolescent wants to work, he need a fitness certificate from registered medical practitioner which should be carried always when he is in work.
Section-39 says that no adolescent allowed to any such establishment or work which is listed as hazardous work by Government. And in section-41 mention the time limit of the adolescent worker. No adolescent shall be allowed for more than 5(five) hours in any day and 30(hours) in any week in any week in the factory or mine.  And for the any other establishment 7(seven) hours in a day and 42(forty-two) in week.
Section-42 prohibited the work for adolescent which are in underground and under water.
Asper section-284 of this act if any person employs any child in any contravention of any provision of the act then he will be punished with fine which may extend to 5,000 Tk.
All the above mentioned legal provisions are reflected of those four fundamental principles of the Convention on the Right of the Child by which we are setting a standard of child life and protecting them from violence, exploitations, abuses etc. But those provisions are not enough to grow our child properly unless we are responsible to give them a protective environment in early childhood because early environments influence the developing brain.
Dewan Alif Ovi: Student of Department of Law and Human Rights, University of Asia Pacific.
 References:
[i]https://www.unicef.org/protection/files/What_is_Child_Protection.pdf
[ii]https://resourcecentre.savethechildren.net/node/3460/pdf/3460.pdf
[iii]http://bdlaws.minlaw.gov.bd/act-367.html?hl=1
[iv]http://bdlaws.minlaw.gov.bd/act-1119.html?hl=1
[v]http://bdlaws.minlaw.gov.bd/act-1063.html?hl=1
[vi]http://bdlaws.minlaw.gov.bd/act-1086.html?hl=1
[vii]http://bdlaws.minlaw.gov.bd/act-835.html?hl=1
[viii]http://bdlaws.minlaw.gov.bd/act-11.html?hl=1
[ix]http://bdlaws.minlaw.gov.bd/act-64.html?hl=1
[x]http://bdlaws.minlaw.gov.bd/act-1091.html?hl=1
[xi]http://bdlaws.minlaw.gov.bd/act-1207.html?hl=1
---