Preventive detention is contrary to fundamental human rights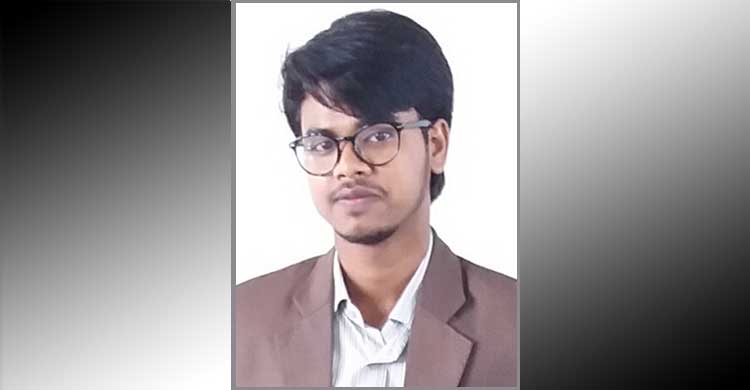 Israfile roni: Preventive detention is an imprisonment that putatively justified for non punitive purpose most often to prevent criminal acts in (R vs halliday) this term was first used in Britain. in Preciously, preventive detention means to detain an aim which is likely to endanger for public life; not detain a person mere. if we go Through the background of such detention we see it was not subsist in 1972's constitution. The government of 'Sheikh Mojib' took placed the third amendment of constitution and enact "The special power Act 1974".
We confess that, then exist the subversive situation when people of new born country were serious chaotic and some opportunist been using it to effectuate their political agenda. but the situation is not amount to hamper one's human right. Till now the ruling party uses this power with their 'Mala fide' intention and vindictive motive.
The government uses this special power undemocratic way in a democratic country. They often detain the opposite parties in order to restrain their political activities. Such way the tyrannical government get the opportunity to elongate their roots and perpetuate their duration.
The jurists of constitution and many specialist often criticised this "Special power Act 1974" they treated it as a cruel and inhuman Act ; since its provides- article 3 of this act confirmed "such detention as government satisfied even its permits the expulsion from country"; section 10 legalized the detention for uncertain time even life long. Section 11 brings the most heinous thing in the day of modern civilization that, "the detenu shall have no right to defend himself before a advisory board through a lawyer".
As the supreme law we should talk about the Bangladesh constitution. According to article 33 (1) no person who is arrested shall be detained in custody without being informed the cause of detention and none shall be denied to consult with a Lawyer. But this is sorrow to say that subsection 2 excluded those who are detained by preventive detention. Its only way to legalise by the people who is blind of politics. Now they have logic that since its ensured by constitution so there is no "ultra vires" but we should remember one thing, our Bangladeshi government have the tendency to make a sin but the prior and most fundamental thing is that they must make it legal.
We been witnessed from the very beginning of our initiative the black minded government irrespective martial administrator did such violation or chaos, repression – oppression they give priority to amend the constitution first. Its likely that, say Bismillah and do all its pardonable.
However, we must think that mere constitutional surity may not lawful ever. The word "lawful" bear huge constructive and critical meaning. It is not confined with mere a book and some ink. We should focus on the spirit of law and constitution. We know human has some right which is very natural and inbred if ones broke it he is antagonist for all. Right to reasonable freedom and not to be detained wrongfully is the notable right and it is mandatory to maintain for all the member of 'United Nations'.
As a member Bangladesh becomes obliged to, respect, protect, fulfil and upload the 'Human Rights'. Human right are moral norms of principle which are generally means an inalienable fundamental right to which all human being are inherently entitled since birth; irrespective their nation, location, language, origin or any other status simply for the very reason that they are human beings. This rights are protected as legal right in international and domestic law.
According to different 'Humans Rights organisation' 'The preventive detention' theory as stated by 'Special powers Act 1974' are not complied with fundamental, Mandatory and normative constitutional principle of justice, equity and fairness.
This obnoxious Act often violates the fundamental Humans Right and it contrary to Rule of law. Many innocents become victim of this denunciative provision we just mentioned a single case reference; State vs DC satkhira 45 DLR( 1993) a suo moto rule was issued on the basis of report. The suo moto rule called upon the DC of Satkhira to show the cause under what authority. a person named 'Nazrul islam' was implicated for different crimes even dacoity from the age of 5 to 11; it was not just incredible but hearing the story Satan may feel shy to believe. however, he got release from all the case but the court Didn't sign any formal release order hence he was kept in jail with chain of his two legs for 12 years.
Now open question is that what is the remedy in favour of innocent detenu? Now we can go to the article of 102 of Bangladesh constitution. "It assert that, in case of preventive detention the court must be satisfied the person in detention not being held either without lawful authority or unlawful manner". The word lawful authority include the competence and all question of their intention and vindictive mind. We see in section 9(5) of 'the international covenant on civil and political right 1966' lay down that, "anyone who has been victim of unlawful arrest or detention shall have an enforceable right to get compensation". This rule was reflected in the case of : Bilkis Akter vs State, here the court ordered to pay compensation among the innocent detenu.
So, in conclusion my opinion is that such subversiveness as 'The Special power Act' should be amended since it is against the main sprit of constitution and fundamental human right. otherwise we should wait for an inhuman and downbeat society.
Israfile roni: Student; Dept of Law, Chittagong University.
---