Suicide: Liability of Society and Government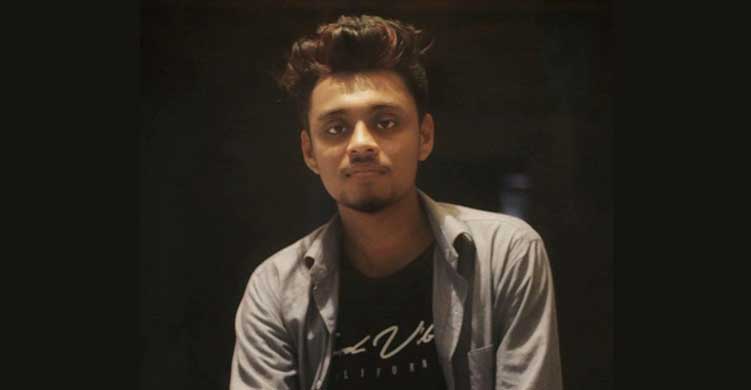 Shahriar Islam Shovon: Suicide is a global public health dilemma. Nowadays all the actors in the field of mental health, including scientific and professional organizations suicide deserve extra attention. According to the World Health Organization (WHO), almost 8000000 people catch their own life and many more people attempt suicide.
Suicide was derived from the Latin words sui (of oneself) and caedere (to kill) in the 17th Century. But suicide have not any universally accepted definition. Those who attempt to suicide presume that; suicide act is the best solution for overcoming the problems.
Suicide seeks attention worldwide and many countries developing their national strategies to counter it. Suicide is a consequential burden for developing countries, however, the Rate of suicide varies greatly between countries. Many more men than women die by suicide, this rate in elderly people has fallen in many countries, those in young people have risen. The rate of suicide varies based on ethnic origin, employment status, and occupation. There are many reasons behind the deaths of those who die in suicide, not only psychiatric disorders but also notably mood, substance-related, anxiety, psychotic, and personality disorders. Suicide is also associated with not only physical characteristics but also disorders and smoking. A family history of suicidal behavior is crucial. However, many hurdles are faced with large-scale prevention, especially in developing countries.
In the absence of proper attention to mental health issues and necessary support, suicide rates are on the rise in the country. According to an annual report of Bangladesh Police, there were 11,200 suicides in the country in 2018, In 2017 the number was, on average 30 suicides every day. The report demonstrates that the rate of suicide is going up every year.
According to the World Health Organization (WHO), at least one person commits suicide every 40 seconds across the world and Bangladesh ranks 10th in suicide. According to the World Health Organization, people of the 15-29-year age group are committing suicide most where the rate of suicide is higher among women. But it's a matter of sorrow that, now even children tend to commit suicide.
Suicidal behaviors have not been extensively studied in our country. Few activities have been started at different levels recently. In September 2016, a specialized clinic named "Suicide Prevention Clinic (SPC)" has been started at the Department of Psychiatry of Bangabandhu Sheikh Mujib Medical University to provide the proper care of patients with suicidal behavior. The Patient who has suicidal behavior are being referred to the Suicide Prevention Clinic and the referred patients are being assessed thoroughly to identify the risk and protective factors of suicidality for an individual.
It is Suicide which is extremely an emerging public health problem in Bangladesh. It is proved by different studies that age, place of residence, economic status, and literacy are the main factors associated with suicide. The females who are adolescents they most vulnerable. There may be a relationship between suicide and mental illness, however, it could not be established because of the inability to diagnose the mental illness of the study subjects.
Due to the lack of valid and reliable national data, we are getting a failure to address the real burden of suicide. For reducing the huge number of premature deaths, it is important to meet suicide as a public health problem. Moreover, it is also very important to develop a national suicide prevention strategy. Socio-cultural context should be considered and for Bangladesh, an effective suicide prevention program needs to be developed. Special attention should be provided to the prevention strategy for rural people and adolescent females. The government must assume its role of leadership for a national suicide prevention strategy, as it can bring together a multitude of stakeholders who may not otherwise collaborate. Government is also in a unique position for developing and strengthening surveillance and to provide and disseminate data that are necessary to inform
Every suicide is not only a tragedy but also a curse for our society. Yet, suicides are preventable and can be possible. We need some suicide prevention strategies. Not only early identification but also effective management are key to ensuring that people receive the care they need. for preventing suicide communities play a critical role. However, they can provide social support to individuals and able to engage in follow-up care, fight stigma, and support those bereaved by suicide. Suicide is a major issue and therefore for preventing suicide coordination and collaboration among multiple sectors of society, including not only the health sector but also other sectors like labor, education, law, justice, agriculture, and the media.
Shahriar Islam Shovon: Student, Department of Law & Human Rights, University of Asia Pacific
---