Is Section 138A of the NI Act causing Inequality?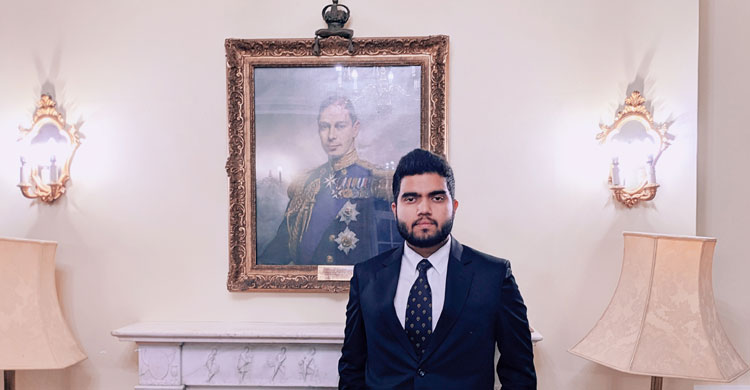 Barrister Aiman R. Khan:
Call it for security or holding on to conventional ways, Bangladeshis find issuing cheques to be of greater convenience over digital fund transfers. In an era of fintech and bitcoins, our comfort lies in paper in its monetary form, be it notes or cheques. People use cheques rather than carry around large amount of cash because of its reduced security risk. A Cheque as per section 6 of the Negotiable Instruments Act 1881 (NI ACT) is a 'bill of exchange drawn on a specified banker and not expressed to be payable otherwise than on demand.'
Our over-dependence on cheques gave rise to a number of money related crimes ever since they were introduced. That was when The Negotiable Instruments Act of 1881 came as a threat to those with such mala fide intention. This 140-year-old law has continued to ruin their ill motives and bring them to book. Section 138 of the Act comes with a strict liability offence of dishonouring and non-payment of a cheque.
If a person transfers a signed cheque to someone, he is bound to pay the amount at any cost, or else he will be liable under s.138 of the NI ACT to pay triple the amount sought and an imprisonment of 1 year for non-payment. The Court observes a very strict mindset in terms of bounced or dishonoured cheques. Moreover, with the introduction of Section 138A by an amendment of the Act in 2006, the law became ever powerful ensuring zero-tolerance policy against cheque dishonour. But this somewhat caused injustice to those liable.
This specific section is so strict that it has unfortunately been dubbed 'draconian' at times. Section 138A binds a convict under section 138 of the NI Act to pay 50% of the fined amount before he could prefer an appeal against his conviction or sentence to a higher court. The offender must pay the amount regardless of the merit of the Appeal, his financial standing or even his right guaranteed by the Constitution of Bangladesh! Section 138A disregards Article 27 of the Bangladesh Constitution which grants equal protection of law and Article 31 which grants the right to protection of law.The section deprives a person from appealing without fulfilling a condition which in turn deprives him of his Constitutional right to enjoy equal protection of law.
Section 138 of the NI Act is similar to another law which has no bar on appeal. It is clear in the case of Aminur Rahman (Md) vs State and Another as reported in 8 BLC 518, where the court held that "Issuing a cheque knowing fully well that it shall not be honoured carries with it distinct elements of deceit on the part of the author of the cheque and it renders him liable for prosecution for cheating." Hence, it can be said that the nature of Section 138 of NI Act is analogous to that of Section 420 of the Penal Code 1860.
Section 420 of the Penal Code talks about cheating and dishonestly inducing a person to deliver any property to any person, or to make, alter or destroy the whole or any part of a valuable security or anything which is signed and sealed and which is capable of being converted into a valuable security. The only dissimilarity between the above section and Section 138 of the NI Act is that the former offence can be appealed without any condition. Both the offences share a common foundation and there exists no reason as to why there should be any restrictions to appeal in one.
Where unfairness is caused by law, judgments of the court intervene to rectify it. Such can be seen in the Appellate Division case of Motaleb Hossain (Md) vs Abdul Haque Limon as reported in 21 BLC (AD) 174 where their Lordships have held "Dishonour of a cheque may also be an offence not only under section 138 of the Negotiable Instruments Act 1881 but also under section 420 of the Penal Code."Almost all of the decisions given by the Higher courts involving Section 138 of the NI Act put the offenders in the same class as those charged under Section 420 of the Penal Code. Hence a person charged with dishonouring a cheque under section 138 of the NI Act would be directly discriminated if their right to appeal is disregarded.
Section 418 of the Code of Criminal Procedure 1898 states that an appeal may lie on a matter of fact as well as a matter of law. For the purpose of this section, the bar on appeal under section 138A may be deemed as a matter of law. As cheque dishonour is quasi-criminal offence in nature, the condition of appealing against conviction under section 138 contradicts with the Code of Criminal Procedure. Section 138A is uncompromising to acknowledge the financial condition of a person, whether such person can pay even 50% of the fined amount or not.The convict may have financial restraints or may himself a subject of victimization. There can be several other factors that contribute to the merit of his appeal. But the limited nature of the section does not consider them.Therefore, it is a clear violation of Article 26 of the Constitution which ensures laws inconsistent with the fundamental rights to be void. The offender having the right to enjoy equal protection of law cannot be compelled to do something that he cannot afford to do.
The principle of equality before the law treats every individual equally in the eyes of law. Thus, the law treats an offender with the same compassion as it would do to a victim. Not allowing convicts of the same class of offence the right to appeal is not only discriminatory but tarnishes the image of the justice system in the eyes of the public. Convicts of section 138 must also be allowed to appeal free of conditions as it deprives them of their fundamental rights guaranteed by our Constitution. As such the section 138A requires instant amendment, having all the established decisions of the Bangladesh Supreme Court into consideration.
Barrister Aiman R. Khan: Associate at Rahman Law Associates and Company
---