All police stations in Dhaka to have new GD forms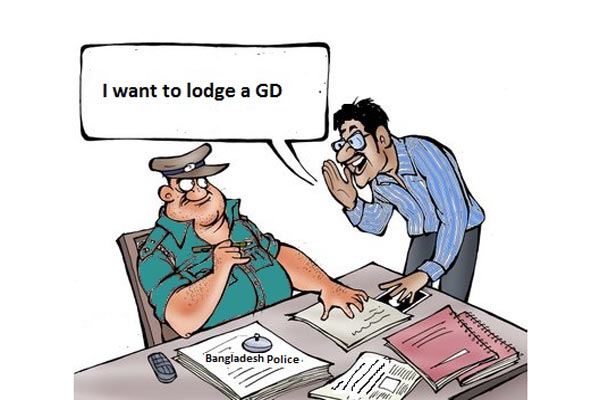 Dhaka Metropolitan police (DMP) commissioner Asaduzzaman Mia said that all police stations of Dhaka Metropolitan Police (DMP) will be provided with the General Diary (GD) form, where applicants will be able to collect this form for free.
He informed that once applicants submit the filled up form to the respective police station, the police are obliged to take necessary action according to the law.
On Monday evening, the commissioner formally inaugurated the GD form at DMP headquarters, in front of other senior police officers and officers from different stations, where he said, "Today is a historic day. This is the first time in our country that the GD form has been launched as a part of digital policing."
He acknowledged that civilians usually suffer when they go to file a GD in a police station, complaining that the station has no pen, paper or carbon paper. Taking into consideration the inconveniences people have suffered and assuring that such complaints will be a thing of the past, these new steps have been taken, he added.
The duty officer at each station will provide two pages of the GD form to whoever needs to file a GD. If necessary, an additional page can be requested for.
If anyone writes a GD using their own format, this will also be accepted, he added.
Initially, each police station will provided with 35-40 GD form books, where each book will contain 200 pages and each book will have the capacity to file 100 GDs.
The GD forms will will have an auto carbon copy system, whereby if a person files a GD, one copy will be kept by the police and another copy by the applicant.
The DMP commissioner order police officials from 49 stations that they provide the GD form when anyone arrives at the police station. If any complaint is received from victims or applicants with regards to filing a GD, the DMP boss said that necessary action will be taken against the officers in question.
City Correspondent/Lawyersclubbangladesh.com
---