8th BJS Judges' Forum gets executive committee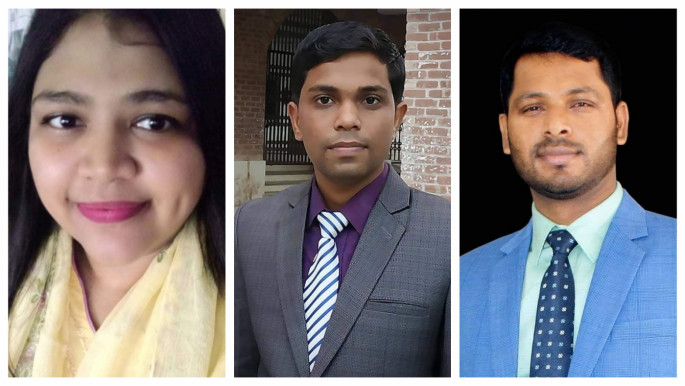 The executive committee of 8th BJS Judges' Forum has been formed by the judges appointed through the 8th Bangladesh Judicial Service (BJS) examination.
The newly formed executive committee will be chaired by Uzma Shukrana. Tangail Senior Judicial Magistrate Sumon Kumar Karmakar has been elected as the general secretary and Habiganj Senior Judicial Magistrate Pawan Chandra Barman became the organising secretary.
The forum committee also includes Khulna Metropolitan Magistrate Tariqul Islam as joint general secretary, Netrokona Senior Judicial Magistrate Sohail Mrong as information technology and publicity secretary, Laxmipur Senior Judicial Magistrate Jewel Deb as literature, sports and cultural secretary while Rajbari Senior Judicial Magistrate Sudhanshu Shekhar Roy, Manikganj District Legal Officer Subarna Senjuti and Patuakhali Senior Judicial Magistrate Mohammad Ashikur Rahman were elected as executive members.
Earlier, a five-member nomination commission headed by Jashore Senior Judicial Magistrate Md Manjurul Islam had announced the schedule on 3 April by inviting candidates from among the judges of the 8th batch to form the committee as per the constitution.
Judges of the 8th BJS joined as judges in 2015 and are employed in different districts of the country.
---